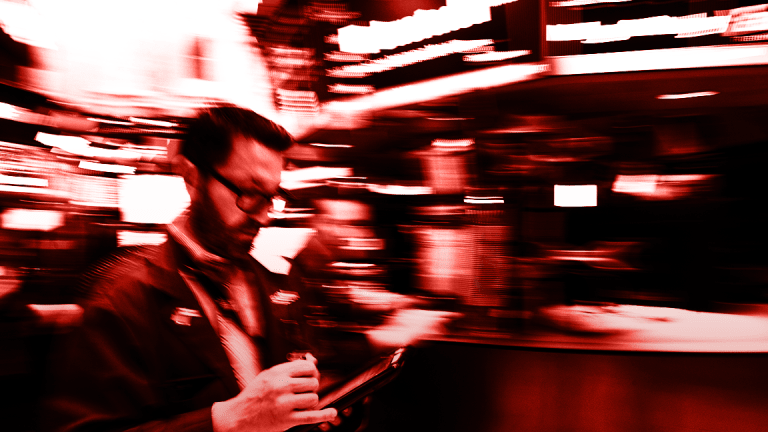 Dow, S&P 500 and Nasdaq Finish Higher After Late Rally
A late rally pushed all three indices into the green for the day.
U.S. markets were predictably sleepy on the second day of trading following the long holiday weekend. 
A late push helped the S&P 500 rise 0.08% on Wednesday, while the Nasdaq jumped 0.04%, to close the day in the green. The Dow spent most of the day in positive territory and closed trading up 0.11%. 
Copper stocks were climbing Wednesday after the red metal hit its highest level in nearly four years. Copper prices could close the year up 39% and could see its best year since 2010.
Copper prices hit $7,259 per tonne in trading Wednesday, its highest level since January 2014.
Western Copper and Gold Corp (WRN) - Get Free Report shares were up 3% Wednesday, Southern Copper Corp. (SCCO) - Get Free Report  shares gained 0.62% and BHP Billiton (BHP) - Get Free Report shares rose 0.6% in trading.
U.S. home sales rose 0.2% month-to-month in November, according to the National Association of Realtors. While home sales were basically flat on a month-to-month basis, they were up 0.8% year-to-year.
Home prices continued to rise in the month, while the supply of homes for sale fell to just 3.4 months' worth in November, the lowest level since NAR began tracking supply in 1999. The low supply has helped keep prices high.
Some analyst downgrades led to significant losses for three major securities Wednesday. 
Shares of Tesla Inc. (TSLA) - Get Free Report fell nearly 2% after Keybanc lowered its fourth-quarter Model 3 deliveries estimate to 5,000 vehicles from 15,000 vehicles. 
Callaway Golf Co. (ELY) - Get Free Report shares dropped nearly 7% after analysts at Compass Point downgraded the golf equipment maker to "sell" from "neutral" due to a new $20 million investment in Topgolf. The firm says that the valuation of the stake may be well below prior Wall Street estimates. 
Celgene Corp. (CELG) - Get Free Report declined more than 2.3% after being downgraded to "market perform" from "outperform" by analysts at Bernstein who noted recent disappointment with its lymphoma treatment candidate Revlimid.
More of What's Trending on TheStreet: