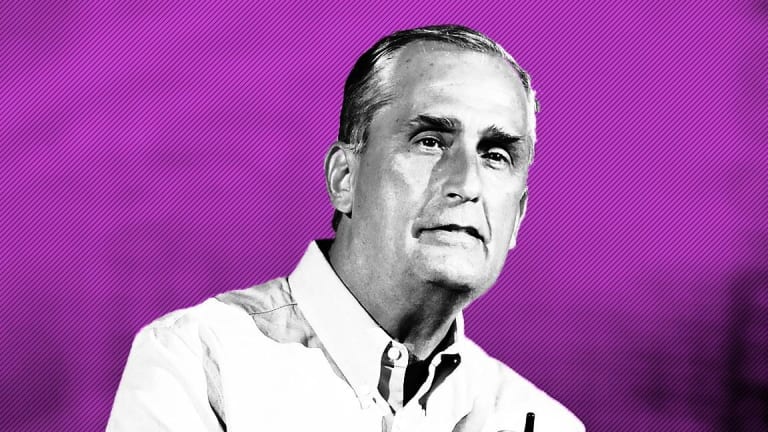 Dow Sinks for Eighth Straight Session; Intel's CEO Departs -- ICYMI
Here's what you need to know now for Thursday, June 21.
Here's what you need to know now for Thursday, June 21.
U.S. equities fell Thursday, June 21, as investors monitor escalating trade tensions between the U.S. and China. The Dow Jones Industrial Average closed lower, extending its losing streak to eight days, led by Caterpillar Inc. (CAT) - Get Report and Intel Corp (INTC) - Get Report .
Intel was top of mind for most investors after the company's CEO Brian Krzanich suddenly resigned. A probe found that he had a past consensual relationship that violated company policy. CFO Robert Swan was named interim CEO while the board searches to find a new, permanent CEO. TheStreet's Eric Jhonsa said Intel's next CEO would "likely do well to try to strengthen the chip giant's hand in two areas, manufacturing technology and PC CPUs, where it has seen historical leads wither and openings created for AMD (AMD) - Get Report and other rivals."
Meanwhile, the banks got some good news today as the Federal Reserve said that the 35 biggest U.S. banks passed an annual "stress test." TheStreet's Bradley Keoun said this year's test was "more severe than last year's, featuring a severe global recession where gross domestic product plunges and the unemployment rate surges to 10%."
Looking ahead to Friday, investors will have all eyes on the Organization of Petroleum Exporting Countries, or OPEC, as it meets in Vienna. Saudi Arabia and Iran, two of the organization's largest producers, are in a power struggle as OPEC decides whether to raise its current oil production. JPMorgan Chase & Co. analysts think OPEC and non-OPEC members, including Russia, will likely agree on an output increase of between 500,000 and 1 million barrels of oil per day.
This is an excerpt from "In Case You Missed It," a daily newsletter brought to you by TheStreet. Sign up here.