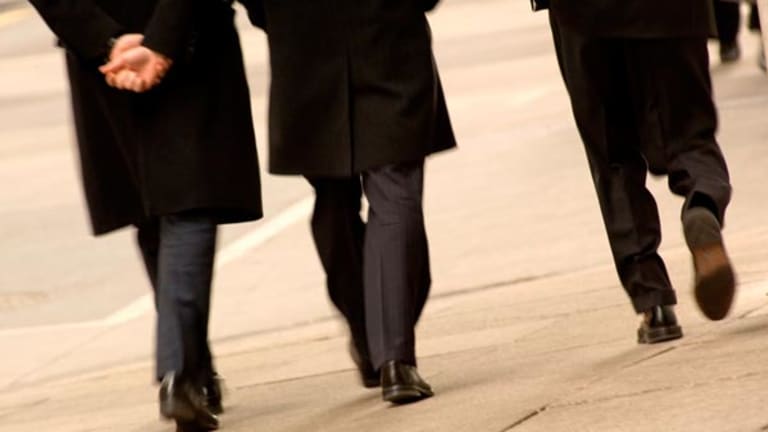 Dow on Track for Another Record Open as Microsoft Surges
Stock futures climb on Wednesday as better-than-expected earnings from Microsoft push the stock higher in premarket trading.
Stock futures climbed on Wednesday as better-than-expected earnings from Microsoft (MSFT) - Get Report pushed the stock higher in premarket trading. 
S&P 500 futures were up 0.32%, Dow Jones Industrial Average futures gained 0.36%, and Nasdaq futures added 0.34%.
The Dow was set to open at a new record high after securing its best close ever on Tuesday. The Dow has logged sixth straight record closes. Improving economic data, particularly in the labor market, and signs the earnings recession could have hit a bottom have inspired new highs on market. 
Around one-tenth of companies in the S&P 500 have reported so far this season in what is expected to be another three-month period of shrinking earnings. The blended earnings estimate is expected to decline 4.3%, a slower decline than 5% in the first quarter.
Microsoft rallied in premarket trading, looking to open at a three-month high, after reporting a better-than-expected quarter on the strength of sales in its cloud software unit. The tech giant reported fourth-quarter adjusted earnings of 69 cents a share, 11 cents above forecasts. Cloud revenue increased 7% to $6.7 billion, nearly one-third of total sales. 
Morgan Stanley (MS) - Get Report added more than 2% before the bell after earnings beat reduced expectations. Profit declined in its second quarter to 75 cents a share, down a dime from a year earlier, as volatile market activity deterred investing. However, the weaker profit topped consensus of 59 cents. 
Halliburton (HAL) - Get Report swung to an expected second-quarter loss on crude's decline over the past year. The oil-services provider reported an adjusted per-share loss of 14 cents, a nickel narrower than expected. The North American market has likely reached a bottom, though, and activity looks to be improving, CEO David Lesar said in a statement.  
Intuitive Surgical (ISRG) - Get Report was on track to close at its highest level ever after breezing past quarterly forecasts. The medical-tech developer earned an adjusted $5.62 a share, much higher than consensus of $4.99. Revenue of $670.1 million came in higher than an estimated $642 million. 
United Continental (UAL) - Get Report climbed in premarket trading after exceeding analysts' estimates on its top- and bottom-lines. The airline earned $2.61 a share, 4 cents above estimates. Revenue fell 5.1% to $9.4 billion, narrowly beating estimates by $20 million. 
Valeant (VRX) added nearly 5% on two separate pieces of good news. First, the Food and Drug Administration advisory committee unanimously recommended approval of its psoriasis treatment. The FDA usually accepts the advice of the committee.  
Second, the FDA approved constipation treatment Relistor, a dual effort from Progenics (PGNX) - Get Report and Valeant. Progenics licenses the treatment for opioid-related constipation to Valeant. Progenics shares spiked 22% in premarket trading. 
Verizon (VZ) - Get Report was downgraded to perform at Oppenheimer. Analysts said the move was a valuation call given wireless spectrum and regulatory headwinds.