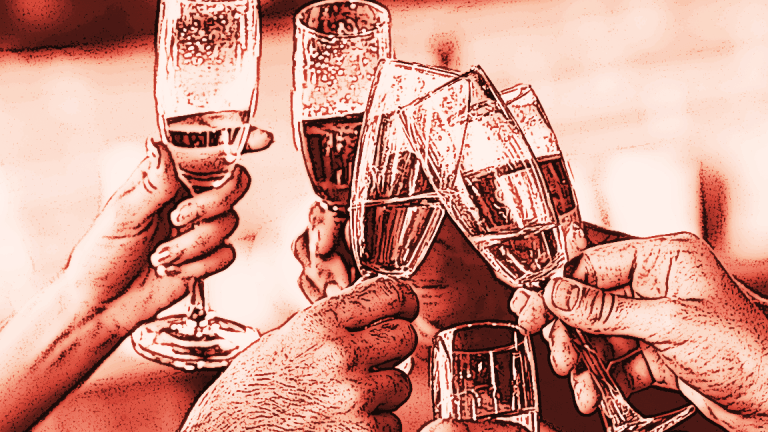 GOP Tax Plan Could Send Dow Skyrocketing to 31,000
We could see a pop to 30,000 the new tax bill. But after setting dozens of new records in 2017, expect the upward trend to be halted with the headwind of higher interest rates in 2018.
The all-time highs the stock market has reached several times this year has created many new records, but the upward trend is unlikely to be halted in 2018 even with the headwind of higher interest rates.
While there have been 70 Dow record closes, many market watchers say the benchmark will continue to rise, but the same growth is unlikely to occur.
Rising interest rate environments halt bull markets in stocks. Since the Federal Reserve is expected to raise rates by at least three times in 2018, they are the likely catalyst to end the record highs, said Robert Johnson, president of The American College of Financial Services in Bryn Mawr, Pa. By the end of next year, growth in the Dow could be more anemic, closing at around 26,000, he said.
"The consensus opinion in the marketplace is that interest rates will rise substantially in 2018," Johnson said. "I wouldn't be surprised if the Federal Reserve would hike rates an additional 50 or 75 basis points in 2018."
Bond yields will look more attractive to investors as interest rates rise and compete for investors' cash.
"Lower returns during periods of rising interest rates is empirically documented as stocks have performed markedly worse when rates are rising than when rates are falling," he said. "From 1966 through 2014, the S&P 500 returned 15.2% when rates were falling and only 5.7% when rates were rising."
While the stock market will continue moving upward as long as geopolitical events like North Korea bombing a U.S. territory, the gains will be slower and the Dow will end at 27,000 in 2018, said Matthew Tuttle, the portfolio manager of Tuttle Tactical Management U.S. Core ETF (TUTT) .
"We might have a correction, but the high is not in yet," he said. "Based on research, I think we are looking at this bull market continuing until at least March of 2019."
Now that the tax bill has basically passed, the Dow could reach highs of 28,000 to 31,000 based on extreme tax exuberance, said Patrick Morris, CEO of NY-based HAGIN Investment Management.
"Lots of companies will release funds to earnings that were being withheld for future tax liabilities and this will massively juice the second and third quarters."
The Dow could reach a low of 17,500 and bottom in December 2018 or in January of 2019 if a major housing bubble occurs in the 13 states that "get crushed" by the SALT deduction being eliminated, he said. This could lead to a large number of foreclosures, affecting GDP, but only "if the changes take effect immediately," Morris said.
"The inept and ineffectual Fed will fumble and bumble and the White House will be both defensive and accusatory," he said.
Instead of focusing on the Dow, investors should take a closer look at the S&P 500, said Greg McBride, chief financial analyst for Bankrate, a New York-based financial content company.
The Dow is more like the Queen of England and merely a figurehead of the market, but does act very significant.
"Containing just 30 stocks and being a price-weighted index, rather than being weighted by market capitalization, it is a relic of the past," he said.
Many market experts and investors focus more on the S&P 500 since it is a "much better barometer" of large company stocks because it is an index of 500 large publicly traded stocks and is weighted by market capitalization."
"It won't happen overnight, but the corporate tax cut will benefit shareholders as the windfall drops to the bottom line," McBride said. "Higher earnings will power stock prices upward, drive further dividend increases and foster more share buyback announcements."
Market volatility will return next year even though it was largely absent this year.
"Expect more up-and-down gyrations, and the likelihood of a 10% to 15% pullback has grown," he said. "But the strength of underlying economic fundamentals and further increases in corporate earnings will make a sharp pullback a good buying opportunity."
More of What's Trending on TheStreet: