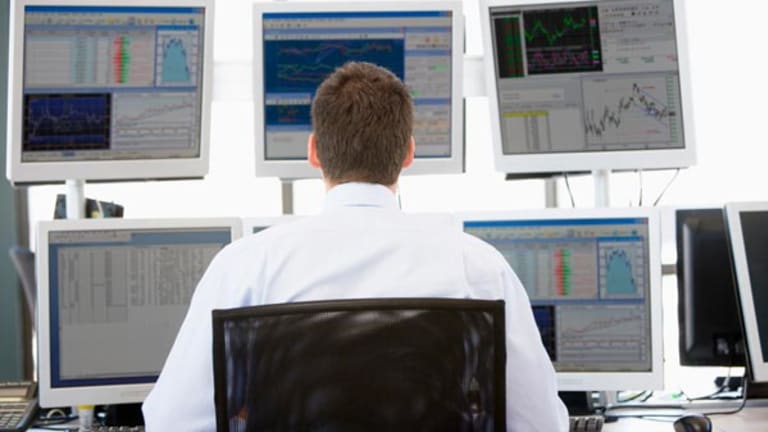 Doubt Any Early Strength
The inflation specter has not disappeared.
The inflation specter has not disappeared.
This blog post, which originally ran on RealMoney at 9:05 a.m. EDT, is being republished here as a bonus for TheStreet.com readers. For more information on Rev's new ETF alerts newsletter, please click here.
CPI numbers are a little hot but the core CPI is inline, which is the most important aspect of the report. We had a little relief bounce when the numbers first hit because there was a lot of nervousness about them. We are settling down a bit now and are fairly steady, but I'm not convinced at all that year-over-year core inflation of 2.7% is going to allow the Fed to make any rate cuts in the near future.
In addition, the subprime lenders are bouncing strongly this morning on news that they have been able to unload some of their debt. That would seem to indicate that the market is less concerned about those problems and would also be another reason not to look for the Fed to make any cuts in the near future.
If the market is looking for the Fed to help the economy by cutting rates in the next few months the news this morning is probably not going to help. The chances that early strength will be sold are quite high so proceed with caution.
For those of you who trade index ETFs a number of them, including the SPY, are trading ex-divedend, which is why they are gapping down this morning.
Check out my
Wallstrip interview
on TheStreet.com TV.
James "Rev Shark" De Porre is the founder and CEO of Shark Asset Management, an SEC-registered investment advisory firm. He also operates
sharkinvesting.com, an interactive online community that serves and educates active investors. De Porre holds business and law degrees from the University of Michigan, is a member of the Michigan Bar Association and a former tax attorney and CPA. He lives in Anna Maria Island, Fla., with his wife and two children.Under no circumstances does the information in this column represent a recommendation to buy or sell stocks. Rev Shark appreciates your feedback;
to send him an email.