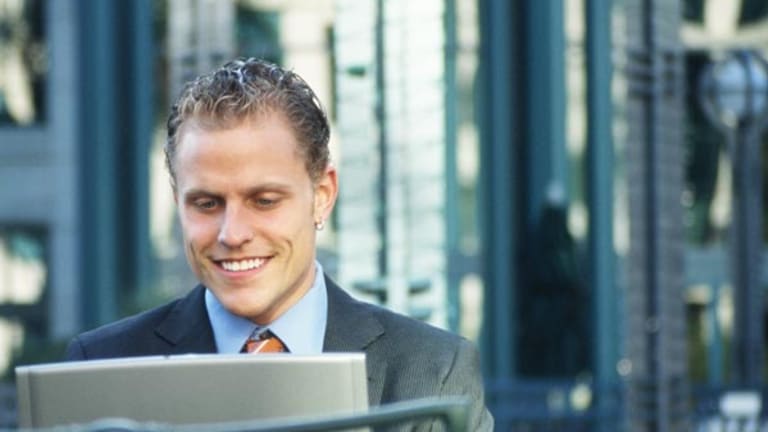 Don't Trust Monday Morning's Good Vibes
We have good news this morning, but the bounce is dubious.
We have good news this morning, but the bounce is dubious.
This blog post, which originally ran on RealMoney, is being republished here as a bonus for TheStreet.com readers. For more information on Rev's new ETF alerts newsletter, please click here.
"The causes of events are ever more interesting than the events themselves."
-- Marcus Tullius Cicero
The market is set to open strongly this morning following big gains in overseas markets. The cause of the strength is acquisition activity like that surrounding
ABN AMRO Holdings
(ABN)
and, more importantly, a weak yen. The yen has been the primary market driver recently because of its importance in the carry trade.
The carry trade is where investors borrow funds in Japan at very low interest rates and invest them in other places at higher rates. As long as rates in Japan stay low and the yen does not rise in price vs. the currencies in which investors are concentrated, then the carry trade will continue to work.
Japan is showing no inclination to raise interest rates so the focus is on the yen -- as long as it stays weak, Japanese exporters are happy and the folks who borrowed yen and invested them elsewhere will continue to profit. It won't work forever but it seems that way for now, and that is good enough for the market.
Interest rates in China increased over the weekend and Chinese Premier Wen Jiabao commented Friday that his country's growth was "unstable, imbalanced, uncoordinated and unsustainable."
However, there seems to be no reaction to this development, which may indicate how strong the economy in China really is. The comment from the premier is reminiscent of Alan Greenspan's famous "irrational exuberance" speech, which did have a minor impact at the time when it was made on Dec. 5, 1996, but came more than four years before the market eventually did top out. The obvious lesson is that strong markets tend to have momentum, and chairmen and premiers don't alter the course of things very easily.
For the moment things look pretty good, but we have seen this story on previous Monday mornings, and the focus will quickly return to the U.S. economy, subprime mortgages and the Federal Open Market Committee interest rate decision that is due out Wednesday afternoon.
Some are looking for the
Fed
to help out the bullish cause with an interest rate cut in the near future. The thinking is that the economy is slow enough and the subprime mortgage issue dire enough for the Fed to overlook the fact that core inflation is still substantially higher than what it is targeting. That discussion is going to dominate trading this week and is likely to be the driving force behind the action.
For the technically inclined, there is little question that the market is troubled right now. We have been struggling to put together a bounce after the second sharp dip lower and on Friday it looked like the bulls were running out of juice. They are starting off the week with renewed vigor, but we will have to see whether they have the fortitude to keep it going. A strong Monday open isn't a good reason to believe that things are suddenly turning up for good.
At the time of publication, De Porre had no positions in stocks mentioned, although holdings can change at any time.
James "Rev Shark" De Porre is the founder and CEO of Shark Asset Management, an SEC-registered investment advisory firm. He also operates
sharkinvesting.com, an interactive online community that serves and educates active investors. De Porre holds business and law degrees from the University of Michigan, is a member of the Michigan Bar Association and a former tax attorney and CPA. He lives in Anna Maria Island, Fla., with his wife and two children.Under no circumstances does the information in this column represent a recommendation to buy or sell stocks. Rev Shark appreciates your feedback;
to send him an email.