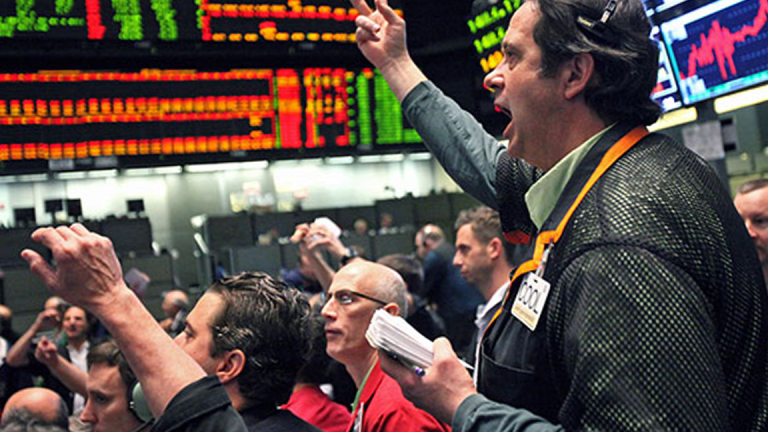 U.S. Dollar Steadies as Mnuchin Tames Currency War Concerns - For Now
The U.S. dollar steadied in early European trading Monday, but the greenback remains pressured by last week's comments from President Donald Trump that suggest currencies could become the next weapon in the escalating global trade war.
U.S. and China officials played down the threat of a currency war over the weekend, but the U.S. dollar's extended declines following President Donald Trump's comments on Federal Reserve rate hikes last week suggest the greenback could become the next weapon in the brewing trade dispute between the world's two largest economies. 
Treasury Secretary Steve Mnuchin told reporters in Buenos Aires late Sunday on the sidelines of a meeting of G-20 finance ministers that investors should not fear the prospect of a currency war, even after telling Reuters Friday that his office was reviewing the recent weakness in the yuan as part of its semi-annual report on currency manipulation. China's Foreign Ministry spokesman, Geng Shuang, hit back Monday, telling reporters in Beijing that the government has "no intention to use means like the competitive devaluation of its currency to stimulate exports" but would not be influenced by "threats and intimidation" on trade.
The U.S. dollar index, which tracks the greenback against a basket of six global currencies,  was modestly higher in early Monday trading at 94.58 but has fallen around 1% from last week's one-year high after Trump told CNBC last week that he "wasn't thrilled" with the Fed's signalling of future rate hikes, and the dollar strength it inevitably creates, when China's yuan is "dropping like a rock" and the European single currency is declining. "It puts us at a disadvantage," he said.
"President Trump's comments have shaken the FX ground once again," said ING analyst Petr Krpata. "His criticism of (a) China and the EU for manipulating exchange rates; and (b) the Fed for hiking interest rates has reversed some of the US dollar strength (which had largely been generated by President Trump's trade policies)."
"However, as the Fed policy path is set to remain intact for now (ie further gradual tightening, as per comments from St. Louis Fed President James Bullard late on Friday) and with the trade war overhang firmly in place, the broad-based USD weakness/ EM FX rally may not last for too long and could be easily derailed," he cautioned.
The CME Group's FedWatch tool, which attempts to assign a tradeable probability to future rate hikes, suggests Trump's comments have had at least some impact, with the chance of a December rate increase falling from 56.6% on July 16 to 53.6% today.
U.S. Treasury bonds, as well, have reacted in kind, with benchmark 10-year yields rising to a one-month high of 2.9% in overnight trading as investors factored-in modestly faster growth prospects even as they held 2-year note yields in place at 2.599% thanks to stalled rate hike bets.
The changes put the difference between 2-year and 10-year yields, the so-called yield curve, past 30 basis points, extending Friday's 5.5 basis points "steepening", the biggest single-day change since early February.
China's yuan, meanwhile, snapped a four-day losing streak after the People's Bank of China fixed its exchange rate at 6.7593 against the dollar as it attempted to prevent capital flight following last week's 1.3% decline.