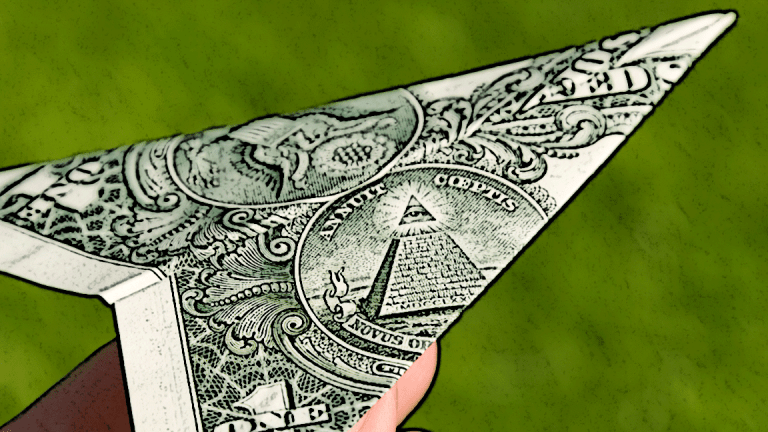 Dollar Spikes, US Treasury Yields Firm as Senate Tax Bill Ignites Rate Hike Bets
The dollar spiked higher against its global peers while benchmark 10-year bond yields neared a "moment of truth" level after Senate lawmakers passed their tax reform bill late Friday.
The U.S. dollar surged against a basket of its global peers and U.S. Treasury bond yields breached what could be a technically significant level Monday as global investors reacted to the late Friday passage of a Senate tax reform bill that could lead to recalibration of rate hikes from the Federal Reserve.
The dollar index, which tracks the greenback against a basket of six major global currencies, was marked 0.3% higher in early European trading and changing hands at 93.14, the highest since Nov. 28. Benchmark U.S. Treasury bond yields, which briefly traded at 2.41% during the Asia session, were marked 3 basis points higher at 2.39%.
"While we have strong long-term concerns on the effects of the tax reform on the US deficit and US current account, the short-term implications could prove rather US dollar-positive," said Saxo Bank strategist John Hardy. "We're watching USDJPY in particular if US long yields continue to rise and EURUSD looks in danger of breaking down on a close below 1.1800."
"The tax reform passage could take some of the focus off the short term US data rolling in, as we will need to see how the new policy reform - the most significant revision of the US tax code in more than 30 years - will feed into economic data as 2018 unfolds," he added.
The Fed will gather for its next rate-setting meeting on Dec. 13, with traders pricing in a 90.2% expectation of a 25 basis point increase in the key Fed Funds rate, according to CME Group data. 
Senate lawmakers passed their controversial tax reform bill Friday, entirely on party lines, setting up what could be weeks of horse-trading with their counterparts in Congress to deliver what U.S. Vice President Mike Pence called a "Middle class miracle".
The headline proposals, however, suggest more significant corporate tax reductions, with business rates falling to 20% from 35%, and a $1.4 trillion increase in the country's deficit over the next ten years. 
Bill Gross, the legendary bond investor who now run Janus Capital's fixed income business, has warned that 2.4% could prove to be a crucial level for U.S. and global financial markets, while DoubleLine Capital's chief investment officer, Jeffrey Gundlach, has called the threshold a "moment of truth" for fixed income markets. 
"If we move above 2.4%, there is a chance that this long-term bull market in bonds is broken and bond investors should be on the defensive instead of the offensive," he told Bloomberg Television last month.
More of What's Trending on TheStreet: