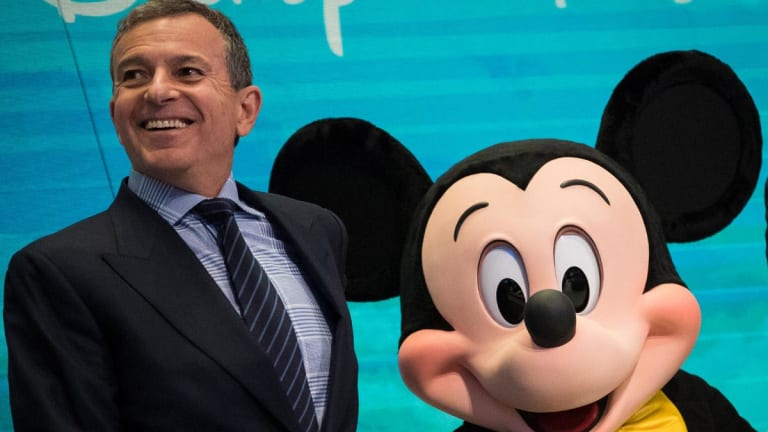 Disney Must Launch Sky Counter Bid; Symantec Garners Activist Attention -- ICYMI
Here's what you need to know now for Thursday, Aug. 16.
Whether or not it wants to spend the money -- and it seems obvious it does -- Disney (DIS) - Get The Walt Disney Company Report  will be making a bid to take over all of British broadcaster Sky. The U.K. Takeover Panel Appeal Board on Thursday maintained a ruling that the entertainment giant would have to offer at least £14 ($17.79) per Sky plc share under the chain-principle, The Deal's Lisa Botter reports from London. The move comes after "interested parties" appealed the decision to set the floor for such an offer at that price. The Takeover Panel has found that as a result of Disney's $71.3 billion deal to buy Fox's (FOXA) - Get Fox Corporation Report  entertainment assets including its 39% stake in Sky, it would have to make a full offer for the British pay-TV operator. Disney would be obliged to make the offer within 28 days of completing the deal, if Fox, which already has an offer on the table for Sky, by then has not bought 100% of the shares or if Comcast, (CMCSA) - Get Comcast Corporation Class A Common Stock Report  which has a rival bid for Sky, has not bought more than 50% of the shares.
Not even the security companies are safe from activists. Cybersecurity pioneer Symantec (SYMC) - Get Symantec Corporation Report  is under siege by Jeff Smith's Starboard Value LP, just days after David Tepper's Appaloosa LP disclosed a stake. Starboard proposed a slate of five directors for Symantec's board on Thursday, stating in a 13D filing that Symantec is undervalued. Shares of the security company gained 7.2% to $19.89 on Thursday, but are still down 29% on the year. Smith's firm, which has a 5.8% stake, nominated former Intuit (INTU) - Get Intuit Inc. Report  and Outerwall (OUTR)  executive Nora Denzel; Starboard head of research Peter Feld; ex-McAfee Inc. interim CEO and director Dale Fuller; Richard Hill, a former CEO of chip equipment maker Novellus Systems Inc.; and Marvell Technology MRVL director Michael Strachan. Symantec borrowed a page from the activist playbook in 2016 by selling its Veritas unit to Carlyle Group LP for $7 billion and raising $500 million from Silver Lake Management LLC. Jeffrey Ubben's ValueAct had acquired a stake at the time. Analyst suspect Symantec could split into consumer-focused and enterprise-focused security companies, according to The Deal's Chris Nolter.
Markets Today: Stocks surged on Thursday, Aug. 16, after China said it was set to resume trade talks with the United States and Walmart Inc. (WMT) - Get Walmart Inc. Report  topped earnings estimates and raised full-year guidance. The Dow Jones Industrial Average, the S&P 500 and the Nasdaq all headed higher. Eyes were on Nvidia (NVDA) - Get NVIDIA Corporation Report  after hours.
This is an excerpt from "In Case You Missed It," a daily newsletter brought to you by TheStreet. Sign up here.