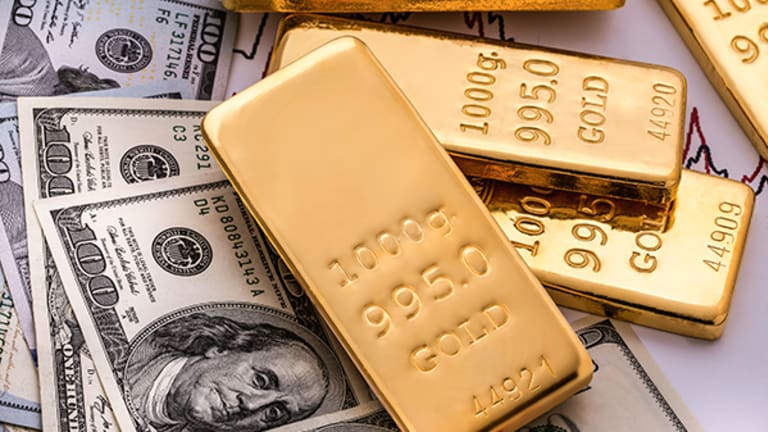 Deutsche Bank's Bullish View On Gold Holds Weight, TJM Investments SVP Scott Shellady Tells FBN
Deutsche Bank's bullish view on gold has some weight to it because gold is a smart investment right now, according to TJM Investments SVP Scott Shellady.
NEW YORK (TheStreet) -- Deutsche Bank reiterated its view that gold could rise to $1,700 an ounce in an analyst note released on Monday. 
The firm based its opinion on the balance sheets of the main four central banks [U.S., China, Japan, ECB], which have grown by 300% since the start of 2005, as well as the growth of above ground stocks by 200% in value terms, the report said. 
Deutsche Bank could be releasing this bullish view on gold because it wants investors to rally the commodity up to $1,700 so it can sell its gold shares at the higher price, noted TJM Investments SVP Scott Shellady on Fox Business' "Varney & Company" on Monday morning. 
"I'm always a little bit skeptical when the big investment banks give you their ideas," he said. 
But at the same time, gold is a smart longer-term investment right now, which could send the stock up as the bank predicted, Shellady noted. 
"However, although I don't think we're going to be seeing any inflation and I don't think we're going to be seeing 'Armageddon,' the next safest place - because we will be very volatile over the next eight to 12 months - is going to be gold," he explained. 
Gold has a $40 downside so it will "flirt" with $1,300 before bottoming and then rising, according to Shellady. 
Gold prices were higher in late-morning trading on Monday.