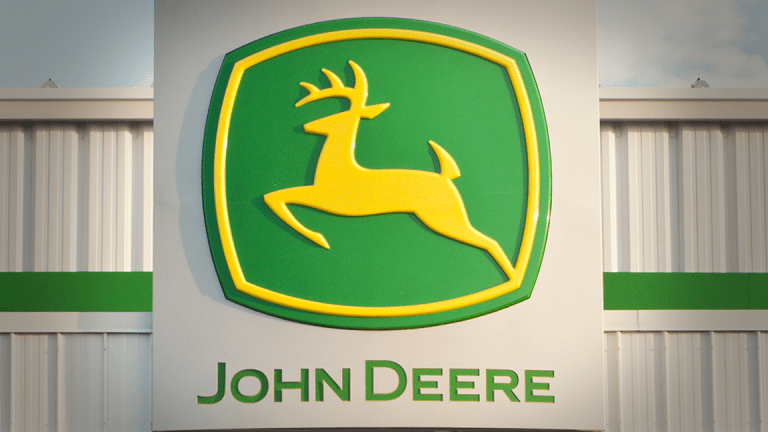 Deere Downgraded at UBS to Neutral; Stock Slips
Weakening near-term demand and a higher stock price are causes for caution, the analyst said.
Analysts at UBS downgraded Deere (DE) , the agricultural-machinery manufacturing company, to neutral from buy, citing stagnant near-term demand. 
The shares were down 1.4% to $161 in premarket trading Wednesday. 
"While higher grain prices are a positive indicator for future farm income, we expect machinery demand to be restrained until the 2019 growing season," UBS's Steven Fisher wrote in a note. 
Fisher also said the stock's recent runup makes it less appealing in the near term. It dropped to a 2019 low of $134 on May 17 from a high of $169 on April 22. Since May 17, the stock has returned 21%.
Still, Fisher raised his price target to $167 from $158. While evidence suggests weakening demand for the next two quarters, Fisher sees demand recovering in 2020 on the back of an agricultural-replacement cycle. 
Deere, Moline, Ill., has been hit by the U.S.-China trade war. With China buying fewer farm products, demand for Deere's machinery has weakened. 
The stock is up 10% year to date, trailing the S&P 500's gain of 18%.