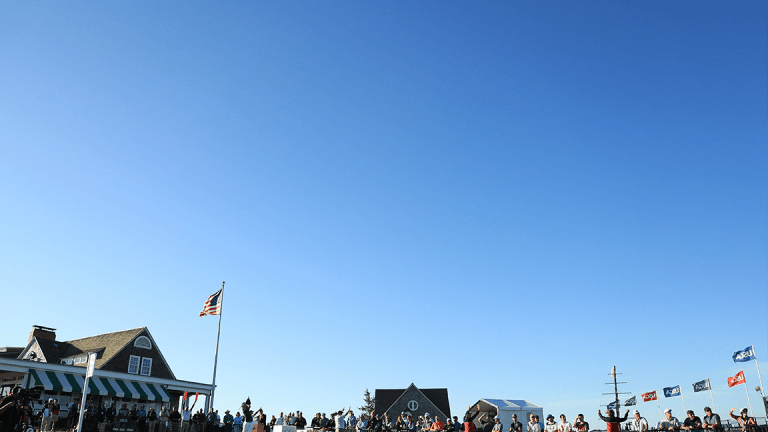 Publish date:
Deciphering the Dropbox Suitors List; Comcast's Ambitions Equal More Debt--ICYMI
Here's what you need to know now for Thursday, June 14.
Here's what you need to know now for Thursday, June 14.
Gotta love a phantom move higher if nothing else for providing us in the media with fodder to speculate over the reason. Shares of data storage and file sharing company Dropbox (DBX) - Get Report exploded 14% on high volume, despite a lack of news. Dropbox declined to comment on the stock's move to TheStreet's Kinsey Grant, but that won't stop the speculation.
Sure, it's likely an insider buy or a rumor of a planned buyback that's driving the stock, but maybe the market is getting wind of something more substantial. Maybe it's that Dropbox, which only recently went public, is hearing some takeover chatter. Maybe it's not. But if the company was to be acquired, or open to an acquisition, you'd have to imagine the interest would be there. The company has relationships with a ton of big tech companies that could all use Dropbox in some way. According to its latest 10-Q, Dropbox has partnerships or "integrations" with Microsoft (MSFT) - Get Report  , Adobe (ADBE) - Get Report  , Apple (AAPL) - Get Report  , Salesforce (CRM) - Get Report  , Atlassian, Slack, IBM (IBM) - Get Report  , Cisco (CSCO) - Get Report  , VMware (VMW) - Get Report  , Okta (OKTA) - Get Report  , Symantec (SYMC) - Get Report  , Palo Alto Networks (PANW) - Get Report  and a variety of other vendors. The company also competes with Apple, Microsoft, Amazon (AMZN) - Get Report  , Google (GOOGL) - Get Report  and Box (BOX) - Get Report  in the cloud storage realm. Microsoft, which has been highly acquisitive has been subject to speculation as a potential bidder, already, though Salesforce, which deepened its ties with DropBox through a $100 million investment just after the latter's IPO, also seems like a prime candidate. From the moment I personally used DropBox, it seemed like a no brainer for Apple. Steve Jobs seemed to think so too, but with a bit of a different attitude than other interested parties, according to reports of a meeting between the Apple founder and Dropbox founder Drew Houston in the early days of Dropbox.
You know what these two mergers (AT&T-Time Warner (T) - Get Report (TWX) and some form of Comcast (CMCSA) - Get Report  or Disney (DIS) - Get Report  and Fox (FOXA) - Get Report  ) will do? Create industry powerhouses like we've never seen before, for one, but also create companies with extreme amounts of debt. The two most indebted companies in the world to be exact. That's according to Moody's and S&P, which both weighed in on the merger today. Talking about Comcast's new Fox bid, Moody's said that while the combined company could have more than $170 billion in debt, the combined entities are also expected to generate considerable free cash flows "which we believe would be sufficient to repay debt maturities as they come due, resulting in minimal capital market risk after closing if successful." Not such a big if, after the AT&T-Time Warner bid was given the green light by regulators, but still something to note as "secular pressures on linear pay TV and slowing cable industry growth" could make things tough for Comcast in the future without this bump in cash flows. Conversely, Disney faces much less risk to its balance sheet, since its offer for Fox is in equity.
This is an excerpt from "In Case You Missed It," a daily newsletter brought to you by TheStreet. Sign up here.