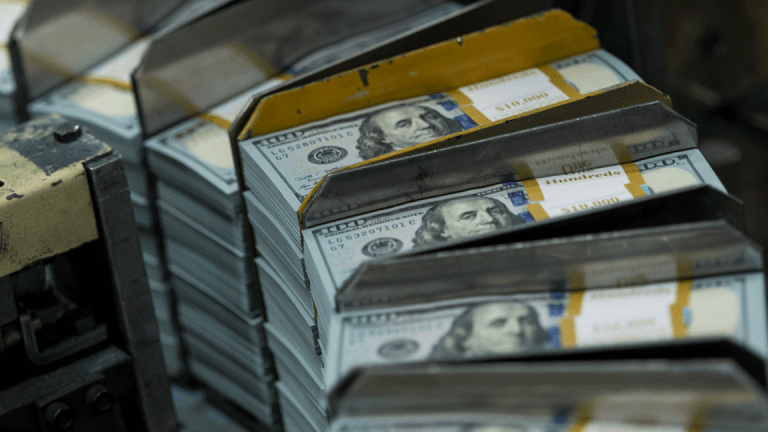 December Jobs Report Disappoints, Dollar Dips but Fed Rate Path Likely Unchanged
A modestly weaker-than-expected December jobs report clips Treasury yields and the dollar but won't likely alter the Fed's rate path over 2018.
The U.S. economy added a less-than-expected 148,000 new jobs in December, according to the Bureau of Labor Statistics, while average hourly earnings were largely flat, suggesting the employment market may have stalled modestly at the end of the year.
The headline unemployment rate held at 4.1%, the BLS said, but the addition of 148,000 net new jobs fell shy of the Wall Street consensus of around 190,000 and a prior reading of 228,000. The three-month average held at just more than 200,000, the data indicated, while the total 2017 job creation total topped 2 million.
"Some are going to say this is a bit of a bummer. 2017 was a solid year of job growth, though, despite December payrolls coming in below expectations," said Mike Loewengart, VP of Investment Strategy at E*TRADE, who nonetheless noted that the report "may weigh heavily on Fed officials as they outline their 2018 plan and could put a bee in the Fed's bonnet in terms of hitting their target inflation numbers."
The annual rate of hourly average earnings held at 2.5%, a figure that matched the November tally and reminds investors that inflation risks are still not finding their way into the real economy.
Benchmark 10-year U.S. Treasury bond yields reacted in kind, falling 2.6 basis point to 2.44% in the wake of the release while the dollar index, which benchmarks the greenback against a basket of six global currencies, eased 0.2% to an early September low of 91.88.
That said, analysts are still anticipating that the U.S. Federal Reserve under new Chairman Jerome Powell will maintain its rate path of three hikes over the course of the year as the economy continues to improve
Others, including Saxo Bank's currency strategist, John Hardy, thinks the markets will have to wait for data from January, February and March, which will be the first to reflect the impact of the $1.5 trillion tax reform bill passed by Republican lawmakers in Dec. 22, in order to judge whether the current dollar weakness will extend through the first half of the year.
"So, of course, the most interesting scenario today would be an upward revision of the November Average Hourly Earnings data together with a stronger than expected December number," Hardy said Friday. "This is not to say it is what we will get, it is simply the most interesting stress-test of the market narrative."
"Payrolls and the unemployment rate deserve less attention unless they are particularly shocking," he added.
More of What's Trending on TheStreet: