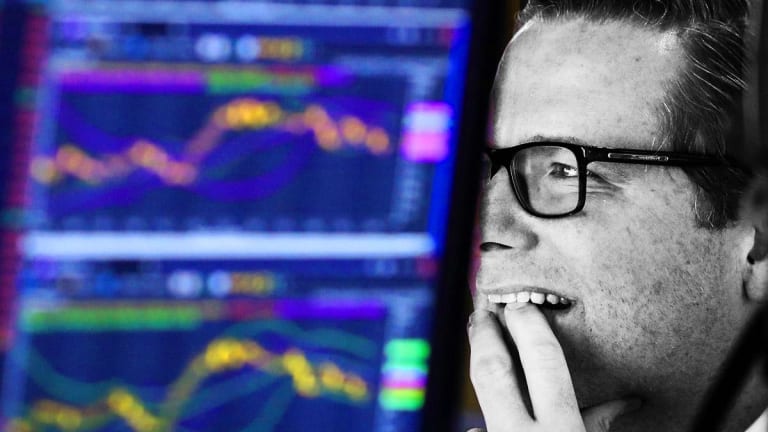 Debt and Buybacks -- 2 Trends in Stocks Could Cause Another Correction
Investors should watch out for excesses in markets.
After an ugly October, U.S. stocks bounced, as the Democratic congressional candidates won the House of Representatives and the Republicans won the Senate. This usually yields positive results for stocks for an extended period after the elections. But there are two key trends that could cause another downward jolt. Investors need to keep an eye on them. 
The first trend is margin debt.
"Margin debt is very high," Ming Cen, managing director and senior researcher at Perella Weinberg Global Macro Fund told TheStreet. The market is therefore "very vulnerable for selloffs" she added. Total margin debt in the U.S. is now above $650 billion, according to data from FINRA, which is near the highest it has ever been. Of course, the stock market isn't very far from its all-time highs, but the gap between the debt level and the market remains relatively wide, suggesting that equity investors may be over-levered.
The spread between the S&P 500's growth and the rise in debt that investors have taken on to buy shares is almost as high as it was in 2007, just before the financial crisis. Simply put, the growth in margin debt has outpaced stock-price growth over the past 10 year. In 2007, the S&P 500 was at roughly 1750 and margin debt was a tad below $500 billion. Although Cen says this "will lead to a selloff and rise in volatility," she notes, "I don't feel it will become a bubble." 
The second trend U.S. investors should have their eye on is the expected slowdown in share buybacks.  The buybacks, Cen noted, helped support the stock market for much of 2018, as many on Wall Street have also noted. "Companies will continue buybacks -- it's a question of when they will slow down with buybacks, and in that case, there will more likely be a correction," she said. This gives her reason "to be cautious in the U.S. stock market." 
Indeed, 2018 saw record buybacks, as companies in aggregate bought back almost $800 billion by the end for the second quarter, and could hit $1 trillion by year-end. Apple Inc.  (AAPL) - Get Report bought $20 billion of its shares back in its June quarter, part of its $100 billion total buyback initiative. Walmart Inc. (WMT) - Get Report is executing a $20 billion buyback plan, a far cry from Apple, but still robust. Nike Inc. (NKE) - Get Report is executing a $15 billion share buyback plan. Even the struggling International Business Machines Inc. (IBM) - Get Report , which just bought Red Hat Inc. (RHT) - Get Report for a hefty premium, is repurchasing a total of $4 billion of its stock. 
This pace of buybacks can only slow down in 2019, many expect. And without one of the major buoys to the market, stocks may have less of a bright outlook now. Even if there isn't an equities bubble, there could be another correction, or at least "bouts of volatility," said Cen. 
In fact, the Federal Reserve won't even be much worried with too much inflation as it looks to raise rates in December and in 2019. Rather, it is rising asset prices that would make the Federal Reserve more hawkish, if anything, according to Barclays Chief U.S. Economist Michael Gapen. "The risk of a tremendous overshoot in inflation is pretty low, Gapen told TheStreet. He added, "The Fed would point to asset prices in general." Gapen said, "You worry about investment activity that's being funded by too much debt, and the risk that you have a build-up of imbalances," much like Cen's point. He tabbed potentially excessive activity in mergers and acquisitions, commercial real-estate as areas to watch out for. 
"If the Fed does not continue to tighten, you'll see a lot of exuberance return," he said. 
Apple is a holding in Jim Cramer's Action Alerts PLUS member club. Want to be alerted before Jim Cramer buys or sells AAPL? Learn more now.