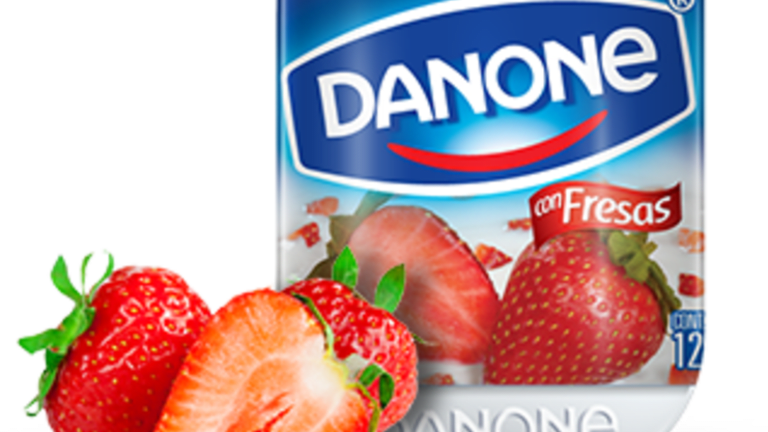 Danone Stock Sours as Yogurt Maker Cautions on Sales Outlook
Danone says full-year sales will modestly miss estimates, but cost cuts will improve margins.
Danone (DANOY) shares fell sharply in Paris Monday after the world's biggest yogurt maker said 2016 sales would come in lower than first anticipated.
Danone fell 2.9% during early trading on the CAC 40 to change hands at €59.39 each after the group said full-year sales would likely fall short of its previously estimated 3% to 5% growth range owing to a weaker-than-expected fourth quarter performance in its dairy business.
However, the maker of Activia yogurt said cost cuts would help improve its operating margin target, which is currently estimated at between 50 basis points and 60 basis points.
"Activia's performance as well as aggravated market conditions in Spain have impacted Europe Dairy results," in the fourth quarter, the company said in a statement. "The implementation of Activia's new brand identity across Europe has been well received by consumers and Danone will continue to build on it. Nevertheless, local execution plans are being reworked and teams have already started to implement them country by country."
Danone shares have fallen around 2.75% since the November U.S. Presidential elections, lagging a 0.87% gain for the Stoxx Europe 600 Food & Beverage Index.