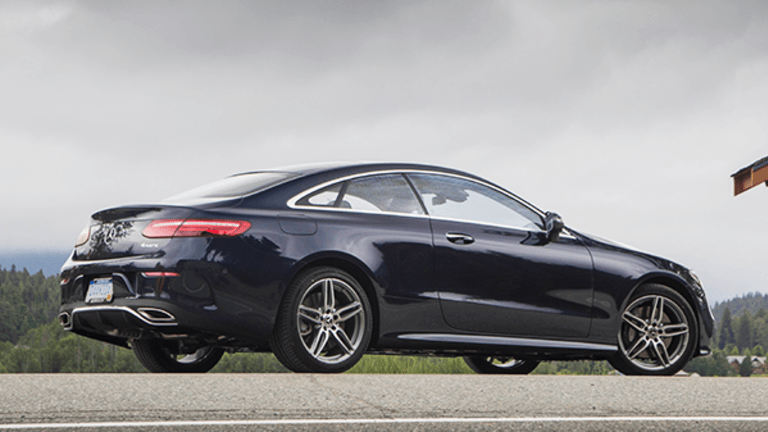 Daimler May Have Missed Estimates, but Mercedes Just Hit a Record
Daimler posts a mixed quarter.
Daimler AG (DDAIY) posted slightly weaker-than-expected second quarter earnings even as the group notched record sales for its luxury Mercedes-Benz division thanks in part to surging sales in China.
Daimler said operating profit for the three months ending in June came in at €3.74 billion, modestly lower than the €3.8 billion street forecast but 15% higher than the same period last year. Group revenues grew 7% to €41.158 billion, Daimler said, with sales in China rising 18% to a record €4.652 billion.
"We had an excellent second quarter. This strong core business is the best basis to exploit new business models around the CASE topics," said chairman Dieter Zetsche. "Our strategy is taking effect. We have set ourselves ambitious goals. And we are achieving them - in terms of unit sales and profitability. Step by step, we are optimizing efficiency throughout the Group. The transformation of Daimler is going ahead at full speed. And we have everything we need for it: the resources to invest and the scope to innovate."
Mercedes-Benz Just Made a $50,000 High-Performance Hatchback for Speed Addicted Millennials
Mercedes-Benz sales hit a record 595,200 over the quarter, Daimler said, while unit sales in China rose 28%. Daimler said it expects to see a "normalization of demand" this year in the world's biggest car market "but the market is likely to expand significantly in the full year compared with 2016."
Daimler shares slipped 0.6% in the opening 45 minutes of trading in Frankfurt to change hands at €61.19 each, extending their year-to-date loss past 14%. 
Watch More from TheStreet:
Sorry Zuckerberg, Elon Musk Still Thinks Artificial Intelligence Is a Huge Problem