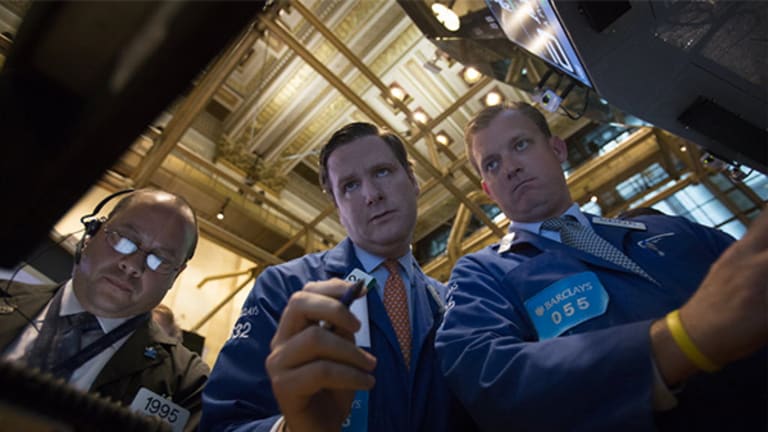 CyberArk (CYBR) Stock Rises Today Following Monday's Decline on Analyst Downgrade
Shares of CyberArk (CYBR) were up in morning trading Tuesday as investors swooped in to buy the stock following its decline Monday after JPMorgan downgraded the stock to 'underweight.'
NEW YORK (TheStreet) -- Shares of CyberArk  (CYBR) rose 6.3% to $62.10 in morning trading Tuesday as investors swooped in to buy the stock following its decline Monday after JPMorgan downgraded the stock to "underweight" and reiterated its $42 price target.
"Closing at just over $70, the stock is trading at roughly 9.7x our best upside scenario for 2016 revenue that we outline," JPMorgan wrote in a research note. "It is not that we think the company cannot reach these estimates, but rather this level of upside appears to already be factored into the stock at these levels."
The cybersecurity group had rallied since a widespread breach in the financial sector early last week increased global concerns about cyber security.
Exclusive Report:Jim Cramer's Best Stocks for 2015
Russia's Kaspersky Lab, the world's leading antivirus vendor, has uncovered what could be one of the largest banking hacks in history. At least $1 billion has trickled out of more than 100 banks around the world as a result of the actions of an international hacking ring that stole money from more than 30 nations including the U.S., Russia, and China.
"This is likely the most sophisticated attack the world has seen to date in terms of the tactics and methods that's cybercriminals have used to remain covert," a Kaspersky Lab spokesperson told the New York Times.
data by