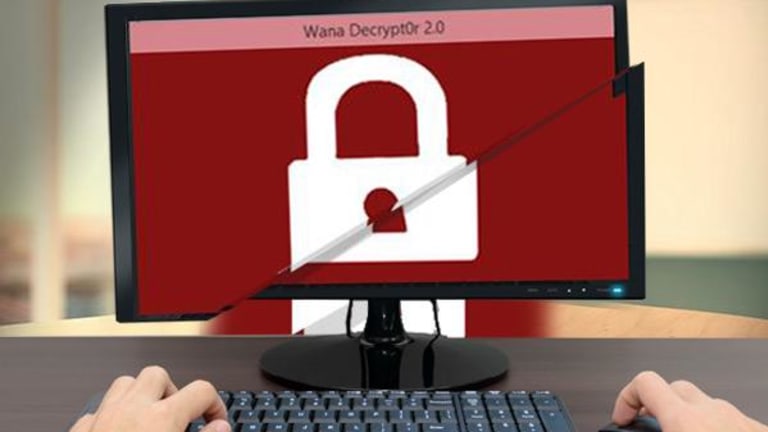 Cyber Attacks Spreading Across Europe; WPP, Maersk Report IT Systems Impacted
WPP and Moeller Maersk have fallen victim to cyber attacks Tuesday that appear to have impacted companies and governments around Europe.
Europe is being hit by a wave of cyber incidents that have disabled IT systems in some of the world's biggest companies in what appears to be a coordinated series of attacks similar to the WannaCry crisis that spread around the world last month.
WPP plc (WPPGY) shares traded lower Tuesday after the world's biggest advertising group said it was the victim of a cyber attack that has impacted companies and governments around Europe. Most of WPP's public websites were inaccessable in the wake of the attack, with the firm issuing a statement that said "IT systems in several WPP companies have been affected by a suspected cyber attack. We are assessing the situation, taking appropriate measures and will update as soon as possible."
Denmark's AP Moeller-Maersk AS (AMKBY) , the world's biggest container shipping firm, has also been impacted, the company said, noting a similar incident to the one that affected WPP.
"We can confirm that Maersk IT systems are down across multiple sites and business units due to a cyber attack," the company said. "We continue to assess the situation. The safety of our employees, our operations and customer's business is our top priority. We will update when we have more information."
Reuters has also reported that Norway's National Security Authority has reported ransomware attacks, saying the incident has affected "one international company" while government agencies in Russia and the Ukraine has also reported being affected.
Rosneft, Russia's biggest oil company, also reported being hit, but insisted that crude production had not been affected. Bloomberg has reported that as many as 80 companies in Russia and the Ukraine have been hit by what is being called the Petya virus.
The attacks, according to multiple reports, have frozen IT systems and demanded a $300 cryptocurrency ransom to unlock trapped files.  
WPP shares were seen 0.76% lower in late London trading, compared to a 0.15% slip for the broader FTSE 100 while Moeller -Maersk was marked 0.5% lower at 17:00 Danish time.