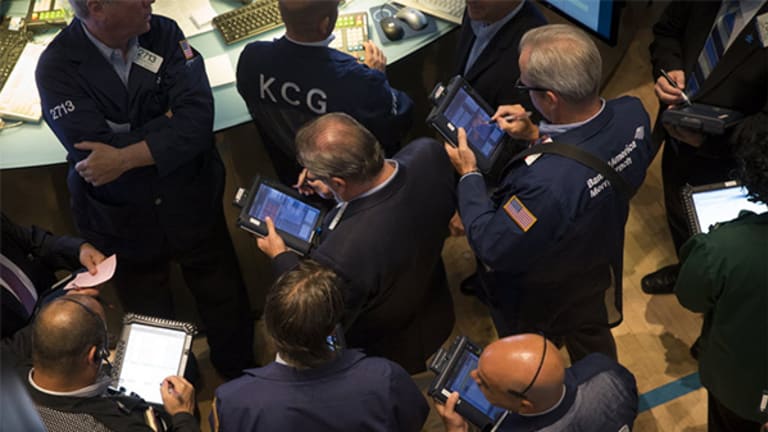 CVSL Stock Closed Lower Today After Pricing Public Offering
Shares of CVSL closed down after the company announced the pricing of an underwritten public offering of 6,667,000 shares of common stock and warrants at a combined price of $3.
NEW YORK (TheStreet) -- Shares of CVSLundefined plummeted 42.05% to close at $2.55 today after the company announced yesterday the pricing of an underwritten public offering of 6,667,000 shares of common stock and warrants to purchase up to an aggregate of 6,667,000 shares at a combined offering price of $3.
The warrants will have a per share exercise price of $3.75, are exercisable immediately and will expire five years from the date of issuance.
The gross proceeds to CVSL from this offering are expected to be approximately $20 million before deducting underwriting discounts and commissions and other estimated offering expenses payable by the company.
Exclusive Report:Jim Cramer's Best Stocks for 2015
The Plano, TX-based company has granted the representative of the underwriters a 45-day option to purchase up to an aggregate of 1,000,050 additional shares of its common stock and/or 1,000,050 additional warrants to cover over-allotments, if any.
The company intends to use the net proceeds from this offering for the acquisition of other businesses that it believes are synergistic with its current businesses, including up to $5,515,731 to acquire Kleeneze Limited, and for general working capital purposes, including ongoing operations, expansion of the business and further research and development.
The offering is expected to close on or about March 4, subject to customary closing conditions.
CVSL is a growing group of micro-enterprise companies that connect social media networks into an ever-expanding virtual "community" of social commerce. CVSL companies currently include The Longaberger Company, Your Inspiration At Home, Project Home, and Agel Enterprises among others.
The stock traded on heavy volume today with more than 2.95 million shares changing hands by the market close, compared to the average of 20,308.
CVSL
data by