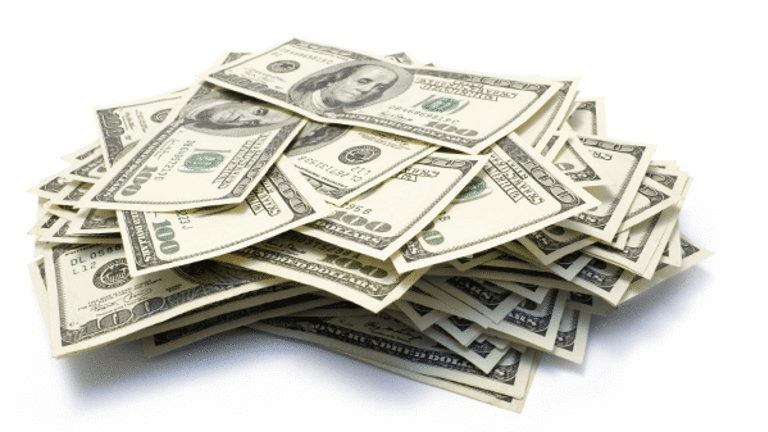 Why Not to Worry About the Thai Coup
Things are improving as well as could be expected, but here are things to watch.
Editor's note: This column by Thomas Arnold is a special bonus for TheStreet.com and RealMoney readers; an earlier version appeared on Street Insight on Sep. 20. To sign up for Street Insight, where you can read Arnold's commentary in real time, please click here.
Those worried that the recent coup in Thailand will spark another Asian Flu can put away the antibiotics: There's a world of difference between the crisis of 1997 and today.
When General Sondhi Boonyaratkalin rolled his tanks into Bangkok, the Thai baht quickly traded down 1.4% to 37.95. However, last night the baht enjoyed its biggest rally in four months to 37.44 as investors gained confidence that the rapidly evolving political environment might resolve itself peacefully.
The coup leaders ordered the local bourse to close Wednesday, but reopened the exchange last night. Most analysts we speak to had expected a drop of as much as 5% in Thai equities; in fact, they opened down 4.2%, but recovered to close down only 1.2%.
Both S&P and Fitch are considering ratings cuts, while Moody's feels that the coup is far more political than financial. However, the ratings discussion did not seem to frighten investors.
Will this develop into another contagion? Most analysts think not. There have been some comparisons to the Asian financial crisis of 1997, when Thailand decided to float the baht. The primary catalyst then was a general loss of investor confidence in the East Asian region. The nations that comprised the East Asian Tigers, as the region was then known, ran GDPs between 8% and 12%, attracting "hot money" from every quadrant. Most believe that hot money involvement in Thailand is far less today than it was in 1997.
Another consideration is what traders refer to as the "war chest," or the local central bank's currency reserves available for intervention. In 1997, Thailand held $38 billion in reserves, compared to $58 billion today. This gives the Thai government far more control over protecting its currency and its economy. But interestingly, the Thai central bank said last night that it did not intervene to support the baht after the coup.
Despite all this, investors are not out of the woods. The worst case scenario is that the transfer of power drags on indefinitely. However, General Sondhi pledged general elections by October 2007, and Ackaratorn Chularat, current president of the Supreme Administrative Court, is expected to be named prime minister. If all continues smoothly (keeping in mind that this is still a coup), then we would expect investors to buy both the baht as well as Thai equities.
Away from Thailand, our initial thought was that the yen should weaken on the news. However, the yen went very bid yesterday in our short-term momentum studies, and continues to be bid this morning. We remain buyers of the yen -- and careful observers of the Thai baht.
Tom Arnold is the founding partner of Currency Compass, LLC. Arnold covers the major currencies (U.S., Canadian and Australian dollars, the yen, the euro, the pound and the Swiss franc). Arnold employs a short-term systematic approach to the primary currency markets, although his comments are based upon both fundamental as well as technical analysis. He has been a foreign exchange bank dealer at some of the largest institutions in the world, including Mizuho and Bank of America. Currency Compass, LLC advises hedge funds, mutual funds, and global corporations on matters pertaining to the currency markets. Arnold holds a B.A. in English literature from Occidental College in Los Angeles.