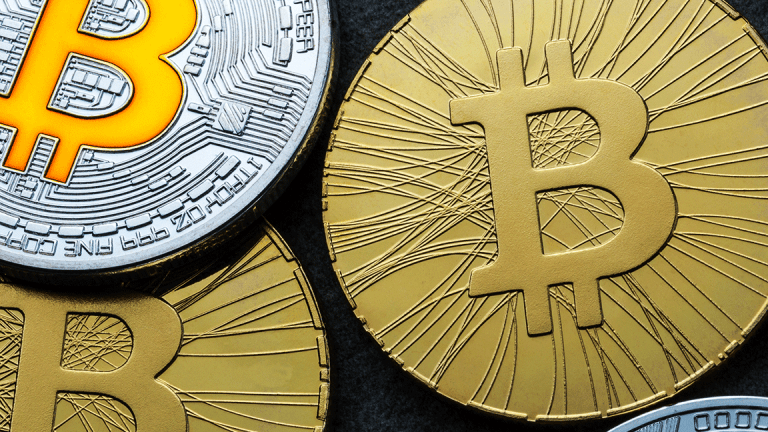 Want to Short Bitcoin? The Time to Take Action Is Now
If you're not buying into the bitcoin hype, now could be the time to go short, as fees related to placing a short bet on the cryptocurrency could more than double when bitcoin futures go live next week.
Bitcoin is going wild Thursday, Dec. 7. But if you're not buying the rally, now could be the time to place your short bets.
The digital currency has surpassed five major threshold prices in the past two days. After trading above $16,100 midday Thursday, bitcoin pared gains slightly, still higher 16.18% for the day to $15,971.05 Thursday afternoon.
The surge in price comes ahead of the Sunday, Dec. 10, start date for bitcoin futures on Cboe. A week later, on Dec. 17, bitcoin futures will become available on CME. Investors looking to short bitcoin need to take action before futures start trading, according to S3 Analytics.
Shorts on Grayscale Investment's Bitcoin Investment Trust (GBTC) - Get Free Report , which is the only ETF whose performance is directly tethered to bitcoin's market price, has averaged $21 million for the year. Short interest hit a high of $71 million on Tuesday, Dec. 5.
Shorts are down $45.9 million in year-to-date mark-to-market loss, S3 wrote, or down 217%. About $39 million of that loss has been registered since October, when the bitcoin rally amped up considerably.
But the cost to short bitcoin hasn't been cheap, S3 found. Stock borrow costs have averaged a 10.2% fee for the year, and "borrow rates are getting more expensive as borrow supply diminishes," S3 said. Since GBTC is more of a retail-owned stock than an institutionally owned stock, new shorts are being charged an 18.5% fee.
"If short interest continues to climb, we should see new borrow rates hit the 50% fee level quickly," S3 said.
The cost to short the GBTC fund could rise higher than 50% and possibly near 100% by the time the first futures contract trades, S3 noted. Many analysts have asserted bitcoin is headed for a pullback when futures open for trading.
"While the futures contract will allow easier and safer bitcoin short selling, it will also allow for easier and safer bitcoin long buying," S3 said. "Long GBTC holders may feel the pain of its 53% asset premium shrinking, while short-sellers will probably be incurring a 50%+ stock borrow fee -- both sides will be paying a premium in order to ride the bitcoin roller coaster once the Cboe futures start trading."
More of What's Trending on TheStreet: