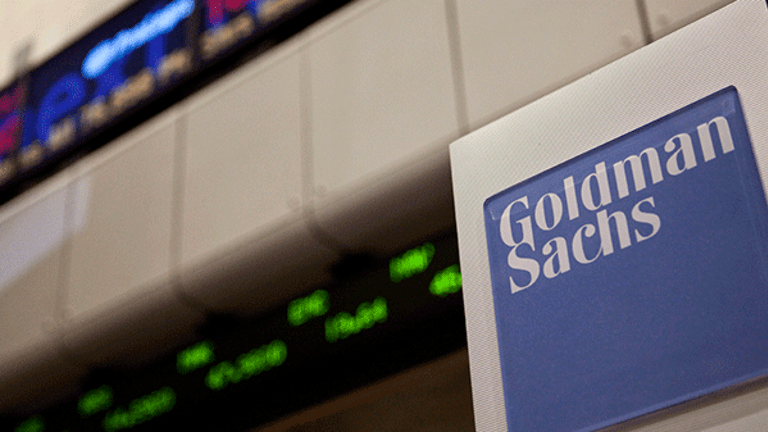 Watch Out for China Growth, European Elections and Reflation in 2017, Says Goldman Sachs
The investment bank lays out some of its key macro themes; providing reasons to be generally optimistic unless you are British.
China's economic growth and European elections will be potential flash points for global markets in 2017, while the negative effects of Brexit will become evermore apparent and investors should get used to hearing the term reflation, according to Goldman Sachs.
The investment bank made the predictions in its influential "Top of Mind" report this week, in which it laid out some of the key macro themes it's analysts thinks will dominate the markets over the coming year.
On China, Goldman said that fears of an economic slow-down , which proved largely unfounded in 2016, will likely reemerge early in 2017.
"We expect (China's) sequential GDP growth to decelerate into 1Q17 to about 5.5% annualized on recent tightening measures," the bank noted. "But we expect a rapid pivot back to stimulus should the growth target look at risk, especially given next year's leadership transition."
China's Communist Party is expected to convene its 19th party congress in the third quarter of 2017, when a majority of the senior party positions will be turned over, though there seems little prospect that President Xi Jinping will stand aside.
There is no chance that all of Europe's major leaders will come out of 2017 with their jobs still in tact after France's President Francois Hollande bowed to his record-low popularity ratings and became the first French President not to seek a second term since the end of WW2.
Elections in the Netherlands in March will be followed by France in May, Germany in September, and almost certainly Italy, where a care-taker government has been installed following the resignation of Prime Minister Matteo Renzi earlier this month.
Despite the potential for political upheaval in the euro zone, where far-right, anti European Union parties have gained in popularity, Goldman is relatively relaxed about the prospect that the ballot box will plunge the euro area into an existential crisis.
"In France, we expect, Francis Fillon (of the center-right Republicans) to face off and defeat (far-right) Front National leader Marine Le Pen," wrote the bank. "We think the German elections will result in a repeat of the 'grand coalition' among mainstream parties. In Italy, we expect the government to focus on domestic issues including the approval of a new electoral law and the banking system recapitalization in 1H17. As such, we expect elections no sooner than June; when they do take place, we expect to see Renzi compete against the (far-left) 5 Star Movement."
Britain's decision to leave the EU will likely bite further in 2017, with Goldman predicting further sterling depreciation, following its about 17% fall over the past year to $1.23.
"We maintain that sterling is not yet 'cheap' and will likely fall further on the political
uncertainty tied to the Brexit process," said Goldman. "We forecast GBP/$ at $1.20, $1.18, and $1.14 in three, six, and 12 months, respectively."
Britain's economy is also likely to slide against rivals, with growth falling to about 1.4% in 2017 and 2018, leaving it a full 2.2% lower than it would have been without Brexit, according to Goldman.
And Finally, reflation is likely to prove one of the buzzwords for 2017, with analysts tipping core U.S. inflation to hit 2% by year end. Goldman expects the Federal Reserve to hike rates three times over the course of the year to between 1.25% and 1.5%, leaving yields on 10-year Treasury notes at about 2.75% by the end of the year.  
Much of the responsibility for the increase in U.S. inflation is likely to rest on Donald Trump's shoulders, according to Goldman, which claims that the President-elects mooted infrastructure spending could  add 1% to GDP, putting pressure on wages, while his protectionist trade policies could add 0.6 of a percentage point to the personal consumption (PCE) price index.
Higher rates and higher inflation will favor cyclical over defensive stocks, and Goldman is tipping European  and U.S. banks and U.S. transport stocks as key beneficiaries.