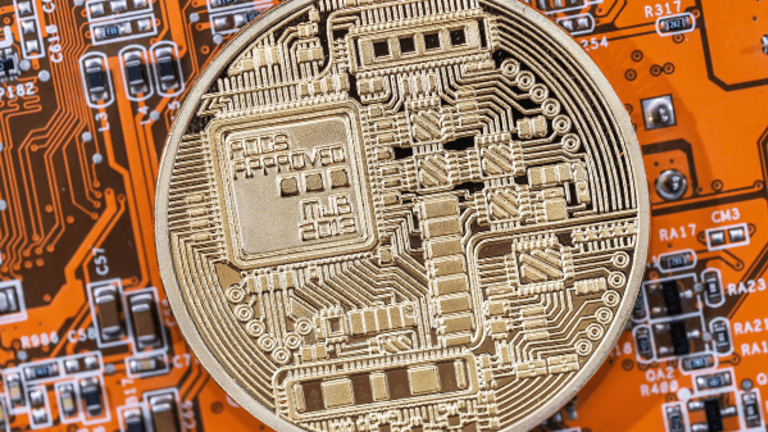 A Crisis in Venezuela Has Sparked Rabid Use of Bitcoin - Here's Why
Venezuela's economic crisis is triggering increased use of Bitcoin as the boliver plunges.
There are reports emerging that Venezuela's economic crisis is triggering increased use of Bitcoin due to its own currency - the bolivar - plunging in value.
An increasing number of Venezuelans have turned to Bitcoin mining as the bolivar continues its free fall, losing 99.4% of its value since 2012. By contrast cryptocurrency is decentralized and so immune to what's happening in any one country - regardless of where its mined. As a result, it provides a safe haven in much the same gold has historically, but with more potential upside. 
"The Venezuelan economic crisis has turned into a humanitarian crisis. People are desperate for real alternatives that work and not just political rhetoric, so we're seeing them voting with their actions by using services like localbitcoins or mining," said Rob Viglione, co-founder, ZenCash 
Viglione explains jurisdictional diversification is the most important value proposition cryptocurrencies offer, and it tends to be most valuable in the types of regimes that are hostile to giving their people options.
"This makes it even more imperative for cryptocurrencies to build strong privacy from the start," Viglione said. "Otherwise, those who need it the most could be barred access or suffer retaliation."
Crisis Continues
Capital Economics reports that Venezuela's crisis has shown little sign of abating after President Nicolas Maduro pressed ahead with the formation of an all-powerful constituent assembly. Sanctions were initially imposed on key individuals including Maduro, in early August, after he formed a Constituent Assembly, which has the power to circumvent the opposition-controlled National Assembly. 
Are you investing in cryptocurrency? Don't miss TheStreet's coverage:
Why Bitcoin Cash Prices Are Likely to Dive Again
Bitcoin to Take Over Civilization
How Cryptocurrency Mining Works Explains Why AMD and Nvidia's Sales to Miners Might Soon Fall
Bitcoin Skyrockets to Record $3,525 as a Buying Binge Is Unleashed
Coin Telegraph reports hyperinflation has been one of the products of a political crisis in Venezuela that has led to people searching for alternative means to buy necessities. Earning up to about $500 a month through mining, many citizens are getting by on the digital coin as they bypass electricity costs and ditch fiat currency. Maduro, has made electricity so cheap that it is essentially free, thus the usual cost of running mining equipment is negated. As a result, Bitcoin has become far more profitable for citizens in the crisis.
More of What's Trending on TheStreet:
Working Mothers Shouldn't Feel a Twinge of Guilt
Stick with TheStreet for updated storm coverage as Hurricane Irma moves the market:
Hurricane Irma: What Kind of Insurance Should You Have?
Hurricane Irma Will Make Orange Juice Unaffordable and Destroy Your Grocery Bill
Hurricane Irma: How Floridians Are Using Tech, Apps to Prepare for the Big Storm
Editors' pick: Originally published Sept. 7.