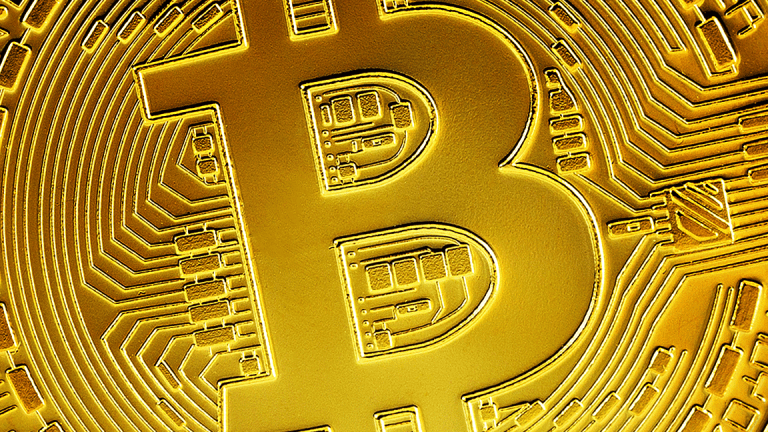 Unlike Gold, Bitcoin Has No Obvious Basic Intrinsic Value
Gold has been used as a medium of exchange by the human race for 5,000 years, so it has a basic intrinsic value.
What you have here is the New York Stock Exchange Bitcoin Index, which for all intents and purposes represents the value of one Bitcoin. You can see where this index went out on Friday. Keep in mind, the last sale is considerably higher in Australia as we prepare for Monday morning trade.
Can you analyze this technically? Sure. You can analyze anything technically. I like to blend fundamentals into my own personal analysis, though. The problem is that in this case, there are no fundamentals. You can say that about gold too, with one major exception. Gold has been used as a medium of exchange by the human race for 5,000 years, so there is a basic intrinsic value present in gold that is not obvious for Bitcoin.
You can see the recent bullish signal emitted by the moving average convergence divergence (MACD). The result of that is what you see in Australia Monday morning. Relative Strength went out in an overbought state, and that condition will likely be much more severely extended very shortly.
Bottom line is that I don't really believe in this investment long term, but I can't argue with the chart. Only a fool would try to argue against a chart that displays a last sale trading at 170% of the value of its own 200-Day Simple Moving Average. Bubble or not? Phenomenal, for sure.
Author's Note: Market Recon will not publish again until next Monday, Nov. 27. Happy Thanksgiving, gang.
(This is an excerpt from Stephen "Sarge" Guilfoyle's Morning Recon, which now appears exclusively on Real Money, our premium site for active traders. Click here for a free 14-day trial and receive Morning Recon every day, along with exclusive columns from Jim Cramer, James "RevShark" DePorre, technical analyst Bruce Kamich and more.)
Here's what Peter Schiff had to say about Bitcoin:
More of What's Trending on TheStreet:
At the time of publication, Stephen Guilfoyle was long AMD, NVDA, although positions may change at any time.