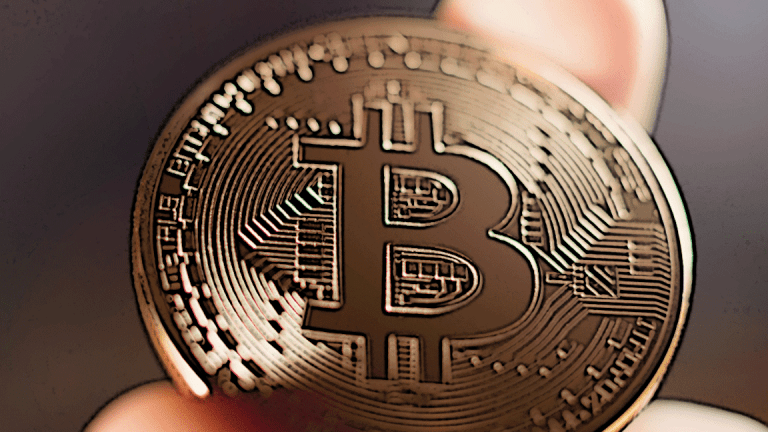 Understanding Bitcoin, Bitcoin Cash and Bitcoin Gold
There are officially three versions of Bitcoin, including Bitcoin (BTC), Bitcoin Cash (BCH), and Bitcoin Gold (BTG), but how do they differ? Here's your guide.
There are officially three versions of Bitcoin, including Bitcoin (BTC), Bitcoin Cash (BCH), and Bitcoin Gold (BTG). 
BTC is by far the King of Crypto, BCH is the third most popular after Ethereum and newborn BTG has yet to find its place in big bad the world of crypto.
The most recent Bitcoin fork resulted in the birth of Bitcoin Gold which has been welcomed to the world with mixed views. The Bitcoin Gold fork occurred on October 25, and the official launch of Bitcoin Gold was on November 12. Bitcoin Gold cryptocurrency is currently trading at $209. 
"We now have three different implementations of Bitcoin with strong network effects behind them: the battle tested Core, the payment-efficient Cash and the more decentralized Gold," said crypto enthusiast Jack Miller, principal at Cosimo LLC based in Chicago. "If you're a fan of Bitcoin and decentralized technologies, you've got to love that different approaches are being tried so we can learn valuable lessons and make decentralized technologies as useful as possible."
When the Bitcoin Gold split occurred, a tweet was sent out warning the community of a "Massive DDoD attack" - it was not all smooth sailing for the newly born cryptocurrency.  
The Bitcoin hard fork which occurred back in August, 1 created Bitcoin Cash which has had a more smoother adoption. Bitcoin Cash is trading at $1,209.75. The upcoming hard fork for SegWit2x has now been suspended due to a lack of consensus. 
This weekend we have seen Bitcoin slump to a two-month low of $5,427 on Sunday and Bitcoin Cash has seen increased flows and was trading at $2,700 on Sunday. The rise in Bitcoin Cash prices was triggered by huge volumes being traded on Bithumb, one of the largest exchanges in South Korea. 
Commenting on the recent Bitcoin Cash spike, Kirill Bensonoff, partner at Caviar, which offers crypto and real estate in one token, is skeptical on Bitcoin Cash's future.
"I don't see Bitcoin Cash appreciating much further," he said. "Frankly. I am not a believer in forked currencies. I don't believe they solve a fundamental challenge, and they present a problem of supply. Any time a fork happens, supply is increased, which is not good economics." 
BTC, BCH, and BTG - What Are the Main Differences?
So what are the main differences between Bitcoin (BTC), Bitcoin Cash (BCH) and Bitcoin Gold (BTG)? How do these cryptocurrencies compete with each other?
Firstly, the proof of work (PoW) algorithm for Bitcoin and Bitcoin Cash use SHA256. By contrast, Bitcoin Gold uses Equihash. What is the PoW algorithm? This is a piece of data that is difficult (also costly and time-consuming) to produce but easy for others to verify and which satisfies certain requirements.
Equihash on the other hand is is a PoW algorithm that was devised by Alex Biryukov and Dmitry Khovratovich. It is based on a computer science and cryptography concept called the Generalized Birthday Problem.
The next differentiator is the mining hardware. BTC and BCH both use application-specific integrated circuit (ASIC mining hardware) and BTG uses GPU-based mining hardware.
When Does a Hard Fork Occur?
New cryptocurrencies usually occur when there's a blockchain signal for a new hard fork, but there's no consensus -- so a significant enough portion of nodes and miners continue to mine the old chain, thereby introducing a situation with two currencies. A hard fork is a protocol change that requires all users to upgrade, because it is not backwards compatible, meaning older iterations would not work as the blockchain advances. So if the protocol change is backwards compatible, it can be implemented as a soft fork.
What Is a Split?
A split on the other hand is a subset of hard forks that happens when some network participants fail to install the protocol changes and continue running the unchanged software. There can be several reasons for this. But in a case when not everyone agrees with the changes, it leads to a contentious hard fork. 
There are many factors that differentiate the cryptos here, but we have barely scratched the surface. 
Of course the main distinguishing factor will be which cryptocurrency will be most popular among investors.
Is Big Brother watching your Bitcoin? Ron Paul certainly thinks so: 
More of What's Trending on TheStreet: