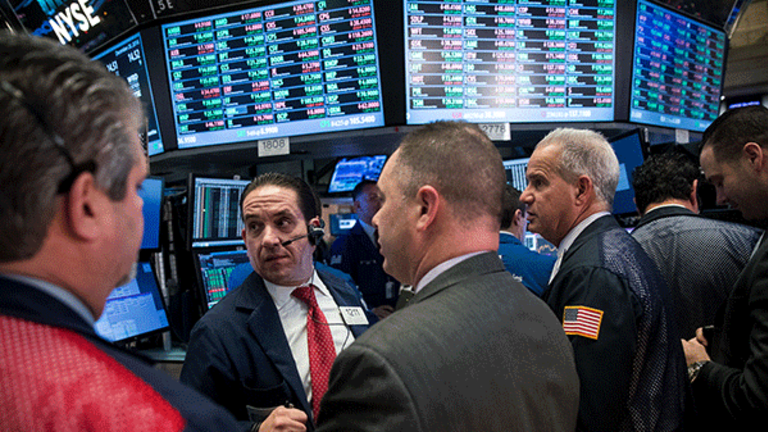 Tradebird Users Are Very Bullish About Bitcoin and Tesla
Tradebird users are bullish on bitcoin and Tesla stock, but they're bearish on the pound and yen.
Want to know what real investors think about the markets and individual stocks?
Well, Tradebird, a social application for investors and traders, keeps tabs on whether its users are bearish or bullish on a wide range of financial assets and indices.
Following is a list of closely watched stocks and other assets, along with sentiment readings among Tradebird users.
1. Gold
The most active chat group on Tradebird last week was the one for gold. The yellow metal continued to gain value as U.K. Prime Minister Theresa May held her press conference, and as President Trump was inaugurated. Early Monday, gold was trading around $1,210-$1,215 an ounce. Sentiment among Tradebird users is 51% bearish, but some members of the community expect gold prices to rise even more.
2. Dollar/Yen Currency Pair (USD/JPY)
Last week, the dollar/yen currency pair saw a significant recovery, with the dollar trading at more than 115.6 yen. On Monday, however, the pair is facing heavy selling. The sentiment on Tradebird at the moment is 58% bullish, and there are a lot of dollar supporters in the corresponding chat room.
3. Pound/Dollar Currency Pair (GBP/USD)
There was a lot of volatility in the pound/dollar currency pair after Theresa May's speech last week. On Jan. 17, the pair made its biggest one-day recovery, going to more than 1.24. On Monday, the pair is seeing some further bullish momentum, but a lot of Tradebird participants are looking to sell the pair already. Tradebird sentiment is 55% bearish, meaning a majority of members say the pound will lose value against the dollar.
4. Bitcoin
The virtual currency is starting to resemble gold more and more. Last week prices recovered significantly. No surprise, then, that this was one of the most active chat groups on our trading platform. Today one bitcoin is worth more than $900, and sentiment on Tradebird is 98% bullish.
5. Tesla Motors (TSLA) - Get Free Report
There was a lot of news concerning Tesla last week. Morgan Stanley increased its price target on the company's stock, saying analysts had an improved forecast for the coming Model 3 car. There was also news that Panasonic was looking to expand its partnership with the electric car maker beyond batteries. The stock has rallied in recent sessions and was trading at $248.66 Monday afternoon. The Tradebird community was impressed by all of this, and sentiment is 91% bullish. 
6. IBM (IBM) - Get Free Report
IBM announced its quarterly results Thursday and beat Wall Street's expectations. Shares are now trading for more than $170. Some members of the Tradebird community said the stock is overbought and will move lower. User sentiment is 60% bearish.
This article is commentary by an independent contributor. At the time of publication, the author held no positions in the stocks mentioned.