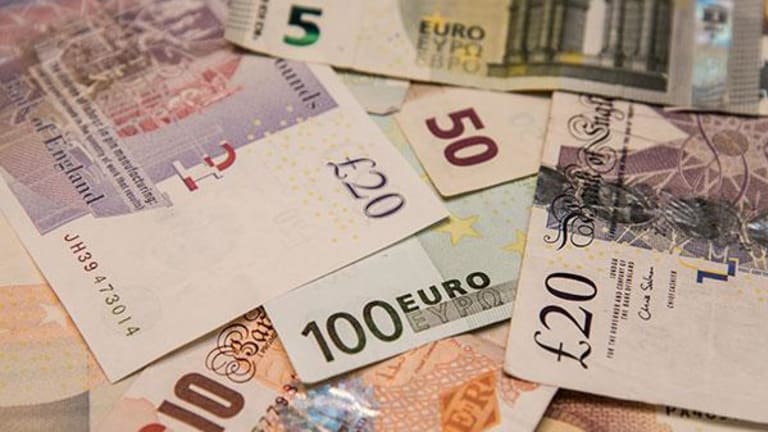 Publish date:
The Pound Sterling Weakens as a Fed Rate Hike Draws Nearer
The Bank of England's Mark Carney speaks to the House of Lords, the St. Louis Fed's Bullard talks a rate hike.
The Bank of England's Mark Carney speaks to the House of Lords, the St. Louis Fed's Bullard talks a rate hike.
During the summer, the U.K. Pound Sterling stabilized near the $1.30 level after the Bank of England spelled out its comprehensive stimulus package. Continued support by Bank of England Governor Mark Carney was thought to be a potential stimulus itself for the GBP.
But now a Brexit-related deterioration across the U.K. economy and the risk of concomitant U.K. interest rate cuts could have the opposite effect.
GBP/USD December futures contracts opened at 1.2236, reaching a high of 1.2255 and a low of 1.2125 in mid-morning trading on the CME Globex. March 2017 contracts opened at 1.2254, reaching a high of 1.69 and a low of 1.2166 by mid-morning.
The BoE's Carney and Prime Minister Theresa May have recently fenced over the efficacy of lower interest rates and quantitative easing. Those disagreements may come to a head next year, especially if Britain continues to hurtle toward a hard Brexit. But some analysts say that with a tight trading range forming, a GBP/USD base is being formed with it. Carney is expected to deliver a speech to the House of Lords on Tuesday.
Meanwhile an interest rate hike continues to be on the Federal Reserve Bank's radar. President of the Federal Reserve Bank of St. Louis James Bullard has been talking up an interest rate increase in December although he said there was no "urgency" for a rate rise. But a drop in the money supply would seem to auger well for a rate spike and a stronger dollar. The U.S. adjusted monetary base. or the total amount of coin and paper money in circulation as tracked by the St. Louis Fed, has fallen sharply in the last 15 months.
With reserves falling as the Fed prints less money, the dollar will likely get stronger against the GBP and the euro. At the same time, the Bank of Japan and the European Central Bank have expanded reserves of the yen and the euro respectively, with the euro trading near a seven-month low against the greenback.