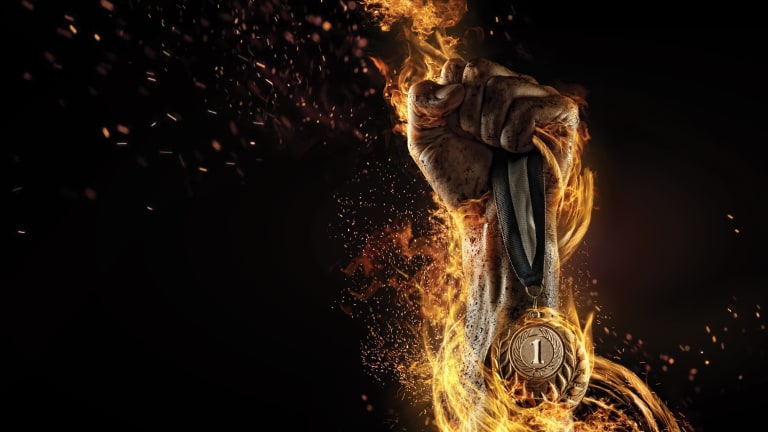 The Beatings Continue for Snapchat: Market Recon
Snap is struggling.
On this date in 1694, a Royal Charter was granted to the Bank of England. The bank was given exclusive possession of the government's balances, and was the only limited liability corporation permitted to issue bank notes. The BoE is now the second oldest (second to Sweden's Sveriges Riksbank) central bank still in operation, and is the model that most modern central banking is based on.
Understanding Monetary Policy
It is right there in black and white. As plain as the nose on your face, the July FOMC policy statement reads: "For the time being, the committee is maintaining its existing policy of reinvesting principal payments". The statement adds "The Committee expects to begin implementing its balance sheet normalization program relatively soon." Clearly, the intent is to start whittling down the balance sheet as soon as possible. There are only three FOMC policy meetings left on this year's calendar. That means that we see this shift in policy either on Sept. 20, Nov. 1, or Dec. 13. There is no press conference currently scheduled for Nov. 1, and I don't know if I would consider five months to be relatively soon. Therefore, should the economy at a minimum, maintain its shallow rate of growth over the balance of the summer, I believe a tapering of the reinvestment of maturing securities at auction will commence in September.
The FOMC statement also made clear their collective disappointment in consumer level inflation. The statement reads "Overall inflation and the measure excluding food and energy prices have declined and are running below 2%." Prior to this statement, the word "somewhat" had been inserted between the words running and below. What this does is strengthen the Fed's acknowledgement of an ongoing lack of inflation, and allows them to halt the trajectory of raising the fed funds rate for the rest of the year while implementing the management of the already mentioned balance sheet. This is precisely why the U.S. dollar reversed course yesterday afternoon. This is why gold took off, and is still trading higher this morning. This, along with some nice earnings, is why the major equity indices closed records yesterday.
I often bash Fed policy. It's one of my favorite sports. The truth is that this statement reads precisely as I would have liked it to, had they asked me to write it. If the central bank follows through the way they have signaled, I must tip my cap, and we cannot complain (not yet, anyway). The balance sheet blew up to a size that I could never be OK with. September is still two years too late, and yes, this management should have begun prior to the start of raising interest rates at all in December of 2015. The work must still be done. As for pausing the schedule for raising the fed funds rate while cranking this program up, I think that necessity is obvious, unless the mission is to force recession upon the economy.
What will the market impact of this balance sheet management be? That's purely unknown. Markets have reacted well to the removal of outright quantitative easing, but still had this reinvestment program adding liquidity the whole time. We do know that the supply side of the free market for debt will grow just as the government looks to raise the debt ceiling. This will obviously introduce volatility back into a marketplace that has become rather complacent. This will also greatly impact equity market sectors that rely on dividend yields in order to maintain market price levels. One other thing to consider: Should the economy falter, I don't mean wobble like it seems to do in spots every other month, but truly falter, the market volatility around Fed Days will be reminiscent of the good old days when there was less communication, and markets would truly erupt. (Especially if there is perceived dissent on direction within the committee).
Watch More with TheStreet:
The Beatings Continue for SNAP
You may recall, way back when Snap Inc. (SNAP) - Get Snap, Inc. Class A Report went public, that I told you right here in Market Recon that I would not be buying any of these shares. I told you that, not based on SNAP's business model or fundamentals, but because I found it quite insulting that the firm intended to deny voting rights to those whom they expected to buy an equity stake in the firm. Well. folks, the other shoe has dropped.
Yesterday, FTSE Russell announced that it planned to exclude SNAP from its stock indices. The reason? Oh, simply because of SNAP's share structure, which denies voting rights to its own shareholders. Under Russell's new plan, any new stock must have placed at least 5% of corporate voting rights directly into the hands of those who own equity in the stock in order to be considered. This, if you ask me (nobody has) is long overdue, and the threshold should probably be a lot higher than 5%. I would expect that investors, now awakened to this reality would now pressure index providers for stricter guidelines, and equity issuers for the voting rights themselves.
Procter & Gamble Trounces Profit Estimates, Sticks It to Activist Investor
Facebook Just Gave a Glimpse Into One of Its Biggest New Businesses
Just how big a deal is this? Well, let's see. Pretend you run a company whose stock just closed at $13.40, after being priced at $17 and peaking above $29 in early March. Now, you find out that a major equity index provider will be excluding your stock from inclusion. That means that funds that track these indices are now prevented from even considering your stock for investment, greatly reducing any potential on the bid side. Need more bad news? How about a looming lockup expiration date?
The lockup expiration date for SNAP is this Saturday. That means that on Monday, a potential of over 900 million shares could be sold. What? That's right, kids. The lockup expiration adds up to several times the size of the IPO float. Now, I do not think you will see anything close to that number come into the marketplace on Monday. You will see some of it. I do think that as the name sees sustained pressure on its market price, you will then see more of it. I'm still not buying this one for the portfolio.
Be Careful Out There
OK, gang, though the major equity indices are hitting new records on a daily basis, the worm is turning in a few spots. Be careful out there. Health care remains dangerous, given the political atmosphere in Washington. The transports have diverged in a nasty way, and a softer, more dovish Fed has again pressured the financials. What do we have? It seems like we always have Tech and earnings, but more than earnings, guidance. Listen to the calls. Read the transcripts.
Sarge out.
Macro
08:30 - Durable Goods Orders (June):Expecting 3.3%, May -1.1% m/m.
08:30 - ex-Transportation (June):Expecting 0.4%, May -0.1% m/m.
08:30 - ex-Defense (June):Expecting 0.1%, May -0.6% m/m.
08:30 - Core Capital Goods (June):Expecting 0.3%, May -0.2% m/m. Every single line in this release is important. Perhaps the most important of all will be core capital goods orders, and they have been sloppy for several months. That said, the expectation is for a pretty decent June in that space. I have seen a couple of economists even considerably higher than that consensus. You see a pop here, and you know businesses are investing in themselves. That can't be a bad thing.
08:30 - Initial Jobless Claims (Weekly):Expecting 240,000, Last Week 233,000. There's enough out there today that traders won't be tempted to focus on this extremely regular data-point. The entire range of expectations here only spans from 235,000 to 243,000. The four-week moving average for this item, which is actually more focused-upon than is the weekly number, now stands at 243,750.
08:30 - Goods Trade Balance (June):Expecting $-65 billion, May $-65.9 billion. Goods weigh more heavily on the completed trade balance. Once services, where the U.S. actually runs a surplus, are included, the more complete picture is eventually factored into GDP. So, though traders will not notice this one go by today, it does matter. Eventually.
08:30 - Wholesale Inventories (June-adv):Expecting 0.2%, May 0.4% m/m. Wholesale inventories, which are a major component of business inventories, will be revised on Aug. 9. Therefore, this is a preliminary report that will be updated to be included in a headline level print. Like with the goods trade balance, the completed picture will impact GDP expectations. This print by itself? Only exciting to nerds like me.
10:30 - Natural Gas Inventories (Weekly):Expecting 31 billion, Last Week 28 billion cubic feet. Natural gas futures have been testing low levels that provided support earlier in the month, as this series looks headed for a seventeenth consecutive weekly build. Holding the mid $2.80s is crucial for this commodity.
11:00 - Kansas City Fed Manufacturing Index (July):June 11. The pace of headline manufacturing expansion has slowed this month for both New York and Philadelphia. Richmond, however, put a strong survey to the tape. Manufacturing in the Kansas City district has now spent 10 consecutive months in a state of expansion. Dallas reports in on Monday.
Sarge's Trading Levels
These are my levels to watch today for where I think that the S&P 500, and the Russell 2000 might either pause or turn.
SPX: 2504, 2492, 2481, 2474, 2465, 2457
RUT: 1460, 1451, 1445, 1439, 1432, 1424
Get Morning Recon delivered directly to your inbox each market day. Click here to sign up for e-mail delivery of Stephen "Sarge" Guilfoyle's Morning Recon, Jim Cramer's Daily Booyah! or other great free newsletters from TheStreet.
More of What's Trending on TheStreet:
Procter & Gamble Trounces Profit Estimates, Sticks It to Activist Investor
Ford Let Us Drive Its Tough New Pickup Truck and We Couldn't Believe the Rip Your Face Off Power
At the time of publication, Stephen Guilfoyle was long SIRI, LUV, INTC, PXLW, although positions may change at any time.