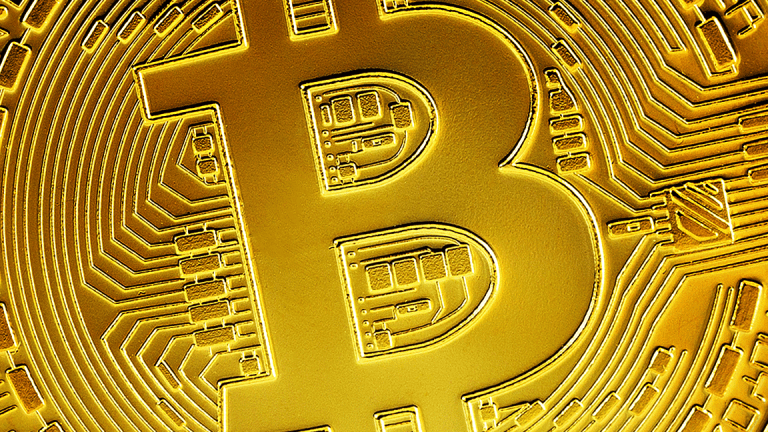 Square's Bitcoin Play Could Offer Legitimacy for Cryptocurrencies: Credit Suisse
Square announced it's piloting a program that would allow users to buy and sell bitcoin in its app. That could offer substantial revenue potential for Square, plus offer some much needed legitimacy for crypto assets.
Square Inc. (SQ) - Get Free Report going crypto could help more than just its top line.
The company announced last week that it's piloting bitcoin sales via its Square Cash app. That could offer about $30 million in revenue opportunity over the next two years, plus provide cryptocurrencies with much-needed validity, according to Credit Suisse analysts.
"While we are positive on SQ's strategy, to the extent it confers legitimacy on Bitcoin and prompts adoption by other providers (i.e., PayPal Inc. (PYPL) - Get Free Report ) the biggest beneficiary may be the crypto-asset industry," analysts wrote.
Credit Suisse also said that if Square can add 10 million bitcoin buyers in the next two years, which would track in line with crypto marketplace Coinbase's growth, it could drive an incremental $30 million in revenue. That figure assumes average bitcoin purchases of $200 per year and fees of 1.5%.
Credit Suisse said that Square announced the bitcoin venture within the frame of global financial inclusion, but management likely recognized that the demand to own cryptocurrencies is growing and offers a previously untapped source of revenue. The company is likely targeting the younger set of bitcoin investors experimenting with transactions on a smaller scale, analysts said, instead of more institutional or sophisticated investors. 
Credit Suisse noted that although cryptocurrencies can be disruptive, they're not likely to fully disrupt "mainstream payments" because buying bitcoin still requires a traditional debit or credit account. Plus, buyers must pay fees to send bitcoin, "merchant knowledge" about the cryptocurrency is still very low and bitcoin customers are currently more interested in holding it than spending it, analysts wrote.
Adding in optionality from the cryptocurrency business, Credit Suisse analysts increased their price target for Square stock to $37 from $31, implying about a 16% downside for shares from their last closing price Friday, Nov. 17.
Square stock gained 3.1% to $45.53 midday Monday.
More of What's Trending on TheStreet: