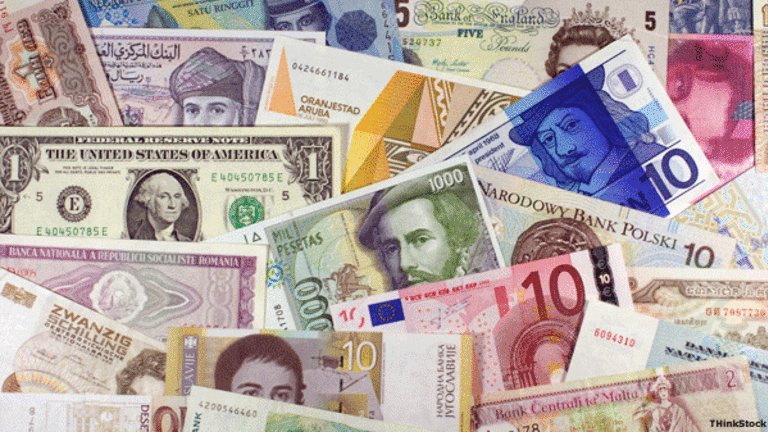 Sell Signals on Apple, Microsoft, S&P
The outlook on high-profile stocks is adding to the potential negativity on equity indices.
The following commentary comes from an independent investor or market observer as part of TheStreet's guest contributor program, which is separate from the company's news coverage.
NEW YORK (
) --
futures (ESM1) (1339) are at a pivotal price point at 1340, with the path of least resistance seeming to be a technical and fundamental drop to support. Recent participation levels have been very weak, with some trading sessions close to 50% off daily averages on the main indices.
Adding to the bearish potential over the next two months of trade will be the lack of upside momentum generated from earnings-related news headlines. Recently published data from Q1 hedge funds that show a change in outlook toward
Apple
(AAPL) - Get Free Report
and
Microsoft
(MSFT) - Get Free Report
may also weigh on sentiment.
A trading signal will be generated to sell S&P 500 with a session close below 1333, which will target 1328, 1323, and in the mid-term 1315. The SPY (134.35) ETF that tracks S&P 500 futures momentum historically lags behind the main index, and a sell signal will start to not form until 133.50 is broken.
Investors who do not want to wait for their regional cash market to open, or do not have 24-hour access to the market they have open positions in, are able to access the 24-hour currency market. There is potential to analyze and trade currencies in a high-volume market that is supported by the global inter-bank system, which tracks the 24-hour S&P 500 futures market moves.
Investors can trade currencies in-line with a rising global market, or trade ahead of a falling cash market open. Being able to use currencies offers the opportunity to be in a trade before the regional market opens. TheLFB clients receive global momentum alerts that highlight changes in sentiment on 24-hour equity indices, gold, silver and oil, which make the subsequent currency signal understandable and actionable for all level of traders.
If S&P 500 valuations drop ahead of the next Wall Street session, clients will receive an alternate signal on a currency pair that mirrors the move, so that the trade potential can be accessed at any time. AUD/USD and EUR/USD are strongly aligned with S&P 500 direction, GBP/USD is also well aligned on days that do not have UK economic releases, as
Adding to the potential negativity on equity indices is the outlook on high-profile stocks, and the changes in Q1 Hedge Fund holdings. It would seem that Apple has lost the title of most widely held hedge fund holding, after 22 funds (over 10% of the total 195 that held Apple previously) closed their entire holdings of Apple, which will certainly impact the intra-day dynamics of the market going forward.
At the end of Q1, the most widely held hedge fund stock, according to David Kostin's Hedge Fund Trend Monitor, was Microsoft, which increased the number of funds holding it from 161 to 181. Those hedge funds have racked up over 10% of loss on this holding alone. The pressure coming to bear from a negative turn in S&P sentiment, as highlighted above, may also impact MSFT as selling pressure will increase in an overall negative equity arena.
A daily chart sell signal on Microsoft formed Feb. 22, 2011, with a drop below 26.90 targeting 25.00. Another sell signal on May 12, 2011, to sell from 25.20 targeting 24.20 also followed through. A four-hour chart sell signals formed Feb. 1, 2011 from 27.50, which travelled as low as 24.70.
The one-hour charts have been a technical mess, but the 30-minute chart outlook reveals a descending trading pattern that is about to signal a sell signal with a break below 24.40, that targets 24.00 and 23.70.
TheLFB trade desk generates trade signals that highlight specific price points to trade from, and market alerts that highlight sentiment changes. Clients receive detail on gold, silver, crude oil, equity indices, equity ETFs, the dollar index and eight major currencies.
TheLFB's Trading Global Momentum course is designed for equity traders and investors to learn how to get ahead of the global momentum curve and to generate their own signals that follow the above format. Don't miss another move while waiting for the opening bell. Learn the institutional impact of gold, silver, and oil global trade momentum on your portfolio, and how best to monetize it. Receive a personalized trade plan and a technical strategy. Develop a repeatable process, maximize your time, and minimize your effort.
Marco Hague is one of the founders and principals of The London Forex Broadsheet (commonly known as TheLFB), a global forex trader portal with headquarters in the U.S. Hague began his career with the Bank of England dealing with foreign exchange control, and he has been trading for the last three decades. He has been involved with institutional risk asset ratio analysis and the implementation and maintenance of institutional trade desks globally.