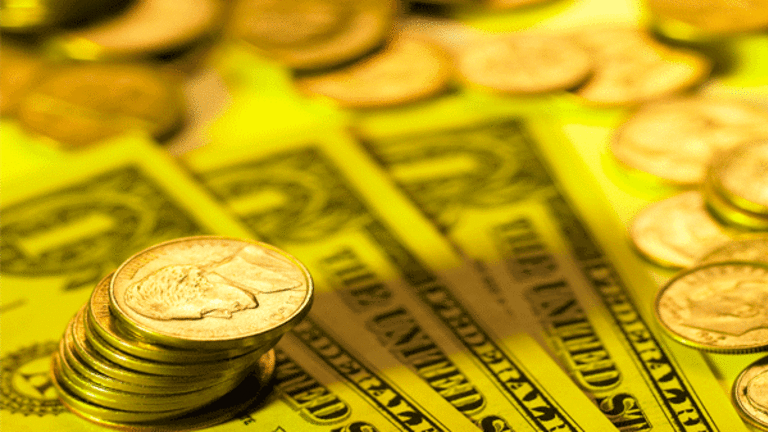 Rothbort: Blame It on the Forex
Disparity between the top and bottom lines in the first quarter can best be explained by a strong dollar.
Disparity between the top and bottom lines in the first quarter can best be explained by a strong dollar.
This post originally appeared on RealMoney Silver on June 17 at 7:10 a.m. EDT.
Doug, earlier
in The Edge that while 60% of the
S&P 500
companies reported top-line misses for the first quarter of 2009, many still beat on the bottom line. I don't dispute your data. Furthermore, I cannot argue that part of that disparity was due to the cost-cutting that took place. So far we are on the same page.
However, I have a different explanation that accounts for the top-line / bottom-line disparity -- foreign exchange. It seems that every single multinational in the S&P 500 (and otherwise) reported revenue shortages due to the extremely strong U.S. dollar in the reporting period. Almost every earnings report I read or call that I listened to had a negative impact of foreign exchange.
Thus while I can't deny the cost-cutting effect, I think it was trumped by the dollar effect.
Scott Rothbort has over 20 years of experience in the financial services industry. In 2002, Rothbort founded LakeView Asset Management, LLC, a registered investment advisor based in Millburn, N.J., which offers customized individually managed separate accounts, including proprietary long/short strategies to its high net worth clientele. He also is the founder and manager of the social networking educational Web site
.
Immediately prior to that, Rothbort worked at Merrill Lynch for 10 years, where he was instrumental in building the global equity derivative business and managed the global equity swap business from its inception. Rothbort previously held international assignments in Tokyo, Hong Kong and London while working for Morgan Stanley and County NatWest Securities.
Rothbort holds an MBA in finance and international business from the Stern School of Business of New York University and a BS in economics and accounting from the Wharton School of Business of the University of Pennsylvania. He is a Term Professor of Finance and the Chief Market Strategist for the Stillman School of Business of Seton Hall University.
For more information about Scott Rothbort and LakeView Asset Management, LLC, visit the company's Web site at
. Scott appreciates your feedback;
to send him an email.