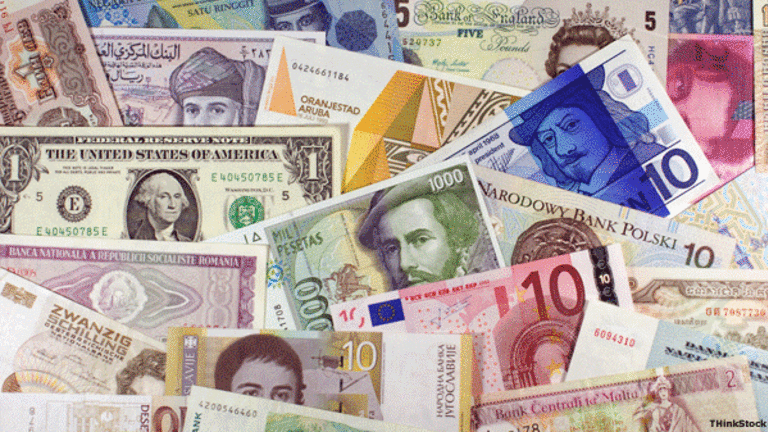 A lot has happened since yesterday's update.
The Fed announced it would not make any changes to its key interest rate -- maintaining the 0% to 0.25% target -- while making no changes to its asset buying spree.
The Labor Department said new claims for unemployment insurance grew last week.
The Commerce Department said the economy shrank by 5.5%, though not as much as it originally thought.
And
Transformers: Revenge of the Fallen
racked up a record-breaking 60.6 million in its first day at the box office. The former really has nothing to do with that last bit. But add it all up and it means that London might be the best spot today to plop down, grab some popcorn, and catch the flick.
Though the dollar has strengthened a bit of late, it's been a mixed day for the greenback overall. But the results also show it wouldn't be a bad move to combine those movie tickets with, say, a trip to the Golden Triangle of Art in Madrid, or a jump to Tokyo to see the cherry blossoms.
With that, here's a quick rundown of our movie ticket values today, reflecting changes since yesterday:
Copyright 2009 TheStreet.com Inc. All rights reserved. This material may not be published, broadcast, rewritten, or redistributed.