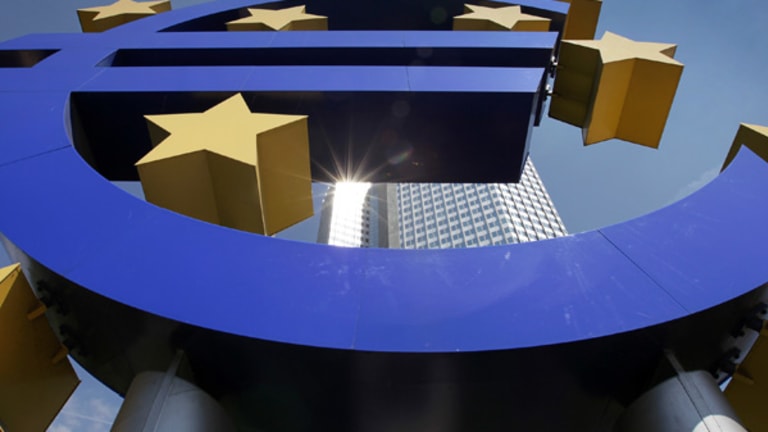 Publish date:
Mixed Session for Dollar
The euro falls, but the yen is rising.
The euro falls, but the yen is rising.
Weakness in the broader stock market and a reduced appetite for risk sent the dollar higher against the euro but lower vs. the Japanese yen Friday.
The euro was trading for $1.4253, down from $1.4295 late Thursday. The yen, however, climbed to 115.6 from 115.
"Risk aversion is now coming back on the agenda," says Robert Sinche, head of currency strategy at Bank of America in New York.
At least part of the anxiety was induced by losses in the stock market indices, prompting investors to reduce their exposure to risky trades.
In particular, currency speculators who had previously borrowed Japanese yen and invested the proceeds in the higher yielding euros were now reversing those positions by buying yen and selling euros. That resulted in weakness in the euro and strength in the yen, with most of the action between the euro-yen currency pair rather than dollar-yen or dollar-euro, Sinche says.
"It's a yen-strength trade," he adds.
Currencies always trade in pairs, and although the greenback is still the dominant reserve asset among central banks around the world, in the foreign-exchange arena the market-moving action doesn't always have to involve the dollar.
Elsewhere in the currency market, the British pound was selling for $2.047, up from $2.045. The Canadian dollar was buying $1.0377, up from $1.027 previously. The Australian dollar was buying 89.2 cents, down from 89.6 cents during the last session.
The
PowerShares DB G10 Currency Harvest
(DBV) - Get Report
, which invests in major currencies, was dipping 0.3% in recent market action.