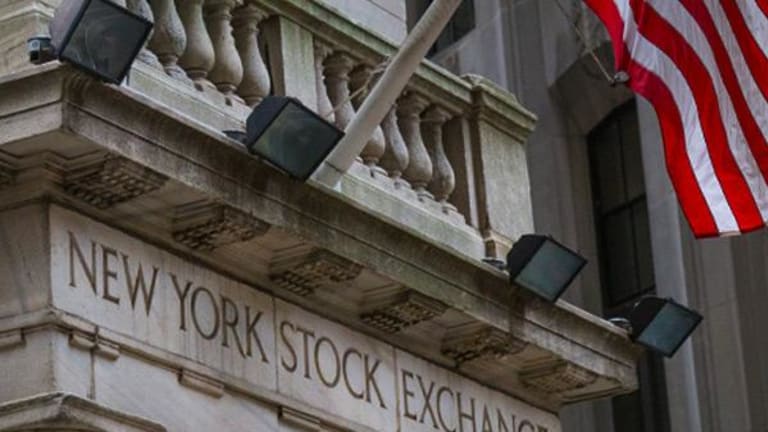 Market Recon: Pension Funds Are a Bigger Deal Than Expelled Diplomats
It's a little tough to try to judge just how far along the re-weighting has gone, due to light volume.
"What the New Year brings to you will depend a great deal on what you bring to the New Year." -- Vern McLellan
Russia
The equity markets were fighting to stay above the unchanged mark yesterday. You all felt some air simply came out of the tires before you saw or read the news. The U.S. announced its intention yesterday to expel 35 Russian diplomats as a response to alleged hacking incidents ahead of last month's national election. At least at the surface, it does not look as if major economic steps were taken and the marketplace held its ground after that initial reaction.
This morning, it looks as if Russia has responded in kind. If this is as far as things go, this looks more like face-saving on both sides than it does substantive action, at least to those of us who use the markets as their barometer. I would think the markets are done reacting here, unless further news breaks. Fun fact: on this day in 1922, the Soviet Union was officially formed.
Positioning Into the Close
The pension fund monthly/quarterly rebalance would seem to be a bigger deal right now than the expelling of diplomats in a move that may or may not last three weeks. That rebalance clearly got under way on Wednesday and continued through yesterday. It's a little tough to try to judge just how far along this re-weighting is, given how light the volume (which seems even light for holiday volume) has been.
I would expect that volume remains thin for most of today, but as we approach the closing bell things will get interesting at 11 Wall Street. There are names that I missed prior to the post-election rally, and there are names that I went too small on. Maybe you tried to buy these stocks as they took off, and never were hit? That happens to all of us.
I am long banks, but not Citigroup (C) - Get Report . I am long railroads, but not Norfolk Southern (NSC) - Get Report . What I'm going to do, because I already know where I want to get long these names, is simply to be at the level where I am comfortable as the bell rings. Does not reach my spot? Nothing lost, no sweat. Dislocation on the close? Bingo. We then move on to New Year's merriment.
Trader Focus
We have seen some rotational broadening this week, as well as the extremely well telegraphed move out of equities and into debt instruments. It should be no surprise to anyone that financials have slumped this week, as have energy and industrial stocks. It also makes a lot of sense that interest rate sensitive sectors such as utilities, REITs and telecom have out-performed the broader marketplace.
These trends in equities will likely continue through the close, but you'll have to be cognizant of the bond market's early close today at 2pm ET.
Traders will also have to keep an eye or even both on currency exchange rates. There's plenty of "last trading day of the year" positioning going on there as well. We have already seen the euro spike this morning above $1.07 and then falling back below $1.05. The DXY has continued to plunge from Wednesday's highs, and appears to be testing 102 support for the second time in two days.
Holiday Greeting
New Year's Eve is a fairly stupid time to get hurt or to get in trouble (as if there is a good time). If you can't walk there, get a ride. That said, please be safe. From the entire staff here at The Street, a Happy & Healthy New Year to you all whom you love.
Macro
09:45 - Chicago PMI (December):Expecting 56.8, November 57.6. We do not include the Chicago PMI (released by the ISM) with the five major regional manufacturing prints (released by the Federal Reserve), largely because this is more a barometer of business activity than a manufacturing survey. That said, some folks still watch this item closely, despite its apparent volatility. This item is expected to show expansion for the seventh consecutive month, and rarely prints anywhere close to consensus expectations.
13:00 - Baker Hughes Rig Count (Weekly):Last Week 653 total, 523 oil. With Crude and Natural Gas both trading toward the higher end of their recent ranges, these numbers (particularly for oil) have been growing rapidly. After yesterday's WTI "selloff" found support above $53.50, this release could get interesting.
Sarge's Cash Levels
These are the key levels to watch today for where I think that the S&P 500 and the Russell 2000 might either pause or turn:
SPX: 2267, 2259, 2250, 2243, 2235, 2226
RUT: 1383, 1376, 1366, 1357, 1349, 1339
There are no quarterly earnings releases scheduled for today that have caught my attention.
At the time of publication, Stephen Guilfoyle had no positions in the stocks mentioned.