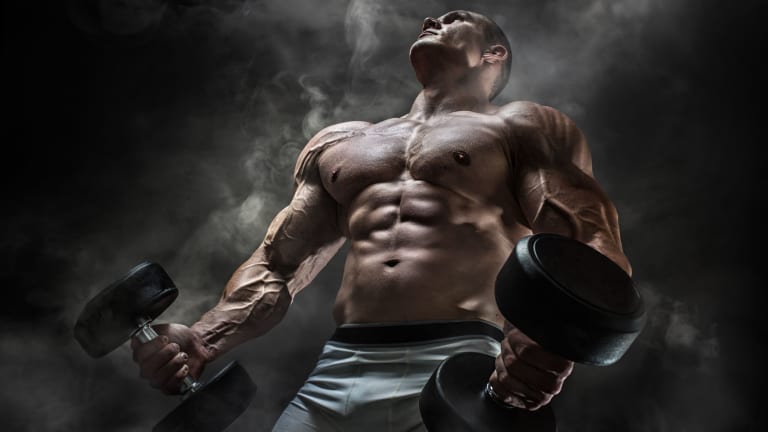 Big Banks Are on Steroids: Market Recon
Hot week for the banks.
"In the information economy, collaboration is the ultimate currency." -- Amy Blankson
Enforced Rotation
Yields have been on the rise this week, and not just domestically. Bond markets across the planet have spent the last few days in selloff mode. That said, sovereign debt has actually found some support in this morning's trade. As the quarter ends, some traders are probably wondering if equity markets will see some of the customary window-dressing that all assumed had started to work its way into the price discovery mechanism way back on Wednesday. In recent days, we've heard Janet Yellen (Fed), Mario Draghi (ECB), Mark Carney (BOE), and Stephen Poloz (BOC) pound the table. All have spoken on reducing current levels of accommodation. Remember the "taper tantrum"? Now put such a market condition on the global stage, and it becomes easy to understand what has happened to bond markets this week. Now, think of coordinated normalization as the cause. Think of higher yields as the effect. Then think of enforced rotation as the equity market result. Now you know what happened to your portfolio.
Of course, broad talk of tightening monetary conditions across the planet presents headwinds to the equity markets in a broad sense, when there is not any sort of significant change for the better in the underlying macro. Take a breath. Of course, tougher policy is seen as a headwind while consumer level inflation ebbs on a year-over-year basis. More on that at 08:30 ET. Lastly, of course the beneficiary of enforced pressure on the long end of the yield curve would be the banks. The fact that this week coincided with all of these publicly held banks being permitted to announce plans for beefed-up dividends and more robust corporate repurchase programs simply put the sector on steroids. There will still likely be some kind of window-dressing event later today. Do not be surprised to see profits come off the top in this space.
The Greenback
The U.S. dollar has had quite the week, in a broad sense. Now that nearly every significant central bank is starting to talk tough, the Federal Reserve is no longer like a salmon swimming upstream. The DXY, which is a weighted basket that measures the U.S. currency versus a basket of its peers, hit some support just above $95.50 in Asian trading overnight. Keep in mind that way back on Monday this basket was bumping its head up against $97.50 resistance.
This broad softening of the domestic currency was first called for by my fellow columnist at TheStreet, Douglas Borthwick. Borthwick made this call months before it became consensus. The guy really is brilliant. By the way, this is a positive development for the administration in Washington, which has made no secret of trying to reignite the U.S. manufacturing base. Can the move lower be sustained? Only if the coordinated public intent put forth by these global central banks comes to fruition, and if the Asian central banks, which have been quieter than the rest, do participate.
An Observation
The Russell 2000 has easily outperformed the S&P 500 this week. In fact, this divergence has been going on for more than a month. What does that mean to this guy? Well, honestly, small-caps suffer less than multinationals when the dollar is strong. We don't have that right now. Small-caps would benefit more than larger firms from corporate tax reform. It's kind of difficult to see that happening. At least not very quickly, anyway. Small-caps had been laggards earlier in the year, and still have some catching up to do if domestic economic growth were to suddenly improve. Hmmm. What have the transports been doing? Oh, they've been performing in lock step with the small-caps. How interesting. If I weren't crazy, I'd say that some folks are starting to prepare for increased economic growth. Unless the Fed kills that concept in the cradle. Been known to happen.
Shell Game
In an effort to do anything to repeal and replace the Affordable Care Act, Republican senators appear to be discussing the idea of leaving the 3.8% tax on investment income in place. This tax applies not only to capital gains and interest, but also to passive business income for folks who make a lot of dough. We are talking about an approximate $172 billion over a decade here, and while this development might make the bill easier to pass, it also makes tax reform that much more difficult later on. To gain support from moderate Republicans and slow down attacks on the bill from Democrats, will the bill lose the support of more conservative Republicans? Does this whole thing then just become an exercise in futility? The problem politically is that there are estimates that show 90% of the benefits of such a tax cut would be felt among the top 1% of American households.
Should the tax be kept in place in order to make health insurance more affordable for America's poor, and thus keep some of those larger numbers of individuals from falling off of the rolls of the insured, then this bill becomes a lot like the law that it attempts to replace. Then, when legislators do tackle tax reform, they will again have to address investment income. Perhaps that is the politically astute thing to do. I just don't like wasting time and energy.
Macro
08:30 - Personal Income (May):Expecting 0.3%, April 0.4% m/m.
08:30 - Consumer Spending (May):Expecting 0.1%, April 0.4% m/m. Gains in personal income have been pedestrian, but have remained, for the most part, on trend. Spending, however, has struggled to keep pace, and after last month's robust-looking month-over-month increase is expected to revert back to what has become normal in this space. The lower-bound of consensus range for spending is no growth at all in the space. Bears further watching.
08:30 - PCE Price Index (May): Expecting 1.5%, April 1.7% y/y.
08:30 - Core PCE Price Index (May): Expecting 1.4%, April 1.5% y/y. Expectations for the Fed's preferred measure of consumer level inflation are set to reflect the same kind of slowing momentum that the related CPI series put to the tape two weeks ago for the month of May. The collapse in energy prices is obvious, but the core will likely take a hit as well, both for the yearly and the month-over-month data.
09:45 - Chicago PMI (June):Expecting 58.1, May 59.4. Business conditions in the Chicago area are on a roll. This series has beaten expectations, mostly decisively, for four consecutive months. One component to keep an eye on today will be New Orders, which have shown signs of slowing across the region. Keep in mind that this data point initially printed at 55.2 in May, and then had to be corrected. I am sure traders who reacted upon release were thrilled.
10:00 - U of M Consumer Sentiment (June-rev):Flashed 94.5. The initial print in this space two weeks ago disappointed significantly. Though still a somewhat strong headline number, the series showed signs of erosion as the economic growth has failed to pick up as expected in 2017. This week, however, the Conference Board's Consumer Confidence series beat to the upside. Quite possibly, that could mean that this item will be revised higher today. Consumer-based surveys tend to punch above their weight when it comes to market impact.
13:00 - Baker Hughes Rig Count (Weekly):Last Week total 941 oil 758. The total number of U.S. oil rigs currently in production continues to grow (+11 last week) despite oil prices having bottomed at least for the short-term in the low $40s. Within the Permian, only one producing rig has been added over the last two weeks. Does this mean the basin is reaching saturation? Plans are for increased production in July. We shall see.
Sarge's Trading Levels
These are my levels to watch today for where I think that the S&P 500, and the Russell 2000 might either pause or turn.
SPX: 2442, 2432, 2420, 2411, 2404, 2397
RUT: 1433, 1426, 1419, 1410, 1403, 1397
There are no quarterly earnings reports on my radar.
What's Hot On TheStreet
Get ready Tesla fanboys: Tesla Inc. (TSLA) - Get Report CEO Elon Musk said Friday there would be "news on Sunday" about the company's much anticipated Model 3. While that's all fine and good, what Musk won't tell people is how his electric car company may be speeding toward a monopoly.
Tesla's master plan may hold the key for saving the future of the auto industry, a Moody's Analystics researcher told TheStreet.
With the advance of self-driving vehicles, Tony Hughes, managing director at Moody's Analytics, argued it is not the cars themselves that could lead to the decline in the automotive industry but ride-sharing services like Uber or Lyft. The plan CEO Elon Musk has laid out to create a fleet of self-driving Tesla vehicles for ride-sharing purposes could be the way to save automakers from a demise.
A VIP gives his market outlook: Nobel Prize winning-economist Robert Shiller told TheStreet's Anders Keitz that U.S. equities markets are "quite high" currently but may go even higher in coming months, and that's why he's not exiting the market completely. Indeed there's another thing that could have an unpredictable effect on the market Shiller explains: The narrative around Donald Trump.
"Short-run forecasting of the market is very hard," said Shiller. "I think it's a time for caution, but it could go up substantially."
Apple iPhone 8 pictures leak: Apple's (AAPL) - Get Report iPhone 8 looks kind of cool. That is if yet another photo leak is to be believed. Noted Apple information leaker Benjamin Geskin tweeted photos of an alleged iPhone 8 finished prototype on Thursday evening (head here to see). Suffice it to say, Apple is gearing up for the mother of all product launches. And consumers look ready to respond.
About 92% of iPhone owners say they are "somewhat likely or "extremely likely" to upgrade their smartphone in the next 12 months, according to a note from Morgan Stanley. The loyalty rate is up sharply from 86% one year ago.
Nike managed to excite Wall Street: After a major restructuring announcement, Nike (NKE) - Get Report was able to boost Wall Street's views on the company's prospects. On an earnings call Thursday evening, Mark Parker, Nike CEO and board chairman, said its pricey new Air VaporMax sneakers drove sales in the quarter and that there will be new styles coming to the brand sometime this summer. There are also "a few more surprises along the way," Parker said.
As TheStreet's Lindsay Rittenhouse reports, Nike also confirmed that it teamed up with Amazon (AMZN) - Get Report to sell certain products on the e-commerce conglomerate's site. The company is also selling directly to consumers via Instagram.
Appleis aholding in Jim Cramer'sAction Alerts PLUS Charitable Trust Portfolio.Want to be alerted before Cramer buys or sells AAPL? Learn more now.
Visit here for the latest business headlines.
Author's Note:Market Recon will not publish on Monday, nor Wednesday. See you kids on Thursday. Rock and Roll.
Get Morning Recon delivered directly to your inbox each market day. Click here to sign up for e-mail delivery of Stephen "Sarge" Guilfoyle's Morning Recon, Jim Cramer's Daily Booyah! or other great free newsletters from TheStreet.
Read More Trending Articles:
Nike Officially Arrives on Amazon, but Then Adidas' Stock Does Something Bizarre
Elon Musk Teases 'News' on Tesla's Highly Anticipated Model 3
Investing With Intent: Cramer's 'Mad Money' Recap (Thursday 6/29/17)
Here's Why Amazon Could Feast on the Remaining Carcass of Rite Aid After Failed Walgreens Merger
At the time of publication, Stephen Guilfoyle had no positions in the stocks mentioned.