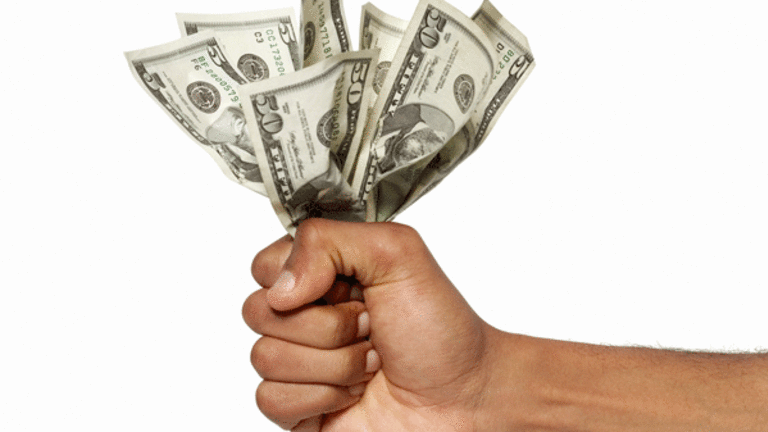 Major Currencies Muddle Amid Latin American Uncertainty
Lingering concerns over the possibility that
Argentina may default on $128 billion in foreign debt were keeping the euro mired near unchanged against the dollar on Friday, as traders remained uncertain of possible spillover effects from a possible Latin American financial collapse.
The euro rose slightly following the release of key U.S. economic data this morning. But it had lately fallen back to 85.26 cents, just barely higher than Thursday's closing price of 85.31 cents. The euro's short-lived strength was a result of
weaker-than-expected June retail sales data in the U.S., which rose just 0.2%, one-tenth of a percentage point below expectations.
The euro had surged higher Wednesday on dollar weakness related to concerns that Argentina may be close to defaulting on its debt. But it gave back those gains Thursday as fears subsided. Still, the uncertainty that persists could benefit some currencies -- in particular, the yen and the Swiss franc -- as investors unwind carry-trade positions.
The carry-trade exists due to the lower interest-rate levels in Japan, where rates are effectively at 0%. In a carry trade, investors borrow money from countries with low rates and convert it to the currencies of countries with higher rates, thus benefiting from the arbitrage. Worries over Argentina's financial status could cause investors to unwind such positions, thus propping up the price of the yen as that currency comes back into Japan.
But such was not the case Friday, as an uninspiring performance by Japanese stocks weighed on the yen. The
Nikkei
slipped 0.43% overnight, unable to follow the lead of the U.S. stock markets, which surged higher Thursday on the heels of good earnings news. The dollar was lately trading at 124.76 yen, up from last night's close of 123.79 yen.
The
Bank of Japan,
as expected, left its monetary policy unchanged when it met Friday.
Back to top