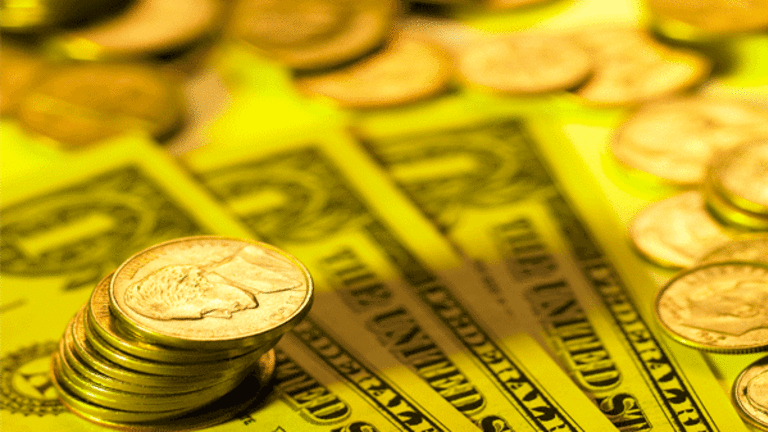 Long-Dollar Moves Slow to Build
Long-equity trade is creating a weaker U.S. dollar as risk is bought without correlated global growth and economic demand numbers to match.
NEW YORK ( TheLFB-Forex.com) -- Wall Street trade on Wednesday opened up to a 1% drop in equity values from overnight futures trade highs on the S&P500 that reversed off 1296 to test 1280 in the first hour of trade. The moves out of risk markets also stripped oil, gold, and silver of their overnight gains that saw prices move to 91.70, 1370, and 28.90 respectively. The dollar index has been slow to respond to the moves, with 79.00 resistance looking to now be a difficult area to move through.
A short Eur/Usd move from 1.3485 would hedge the moves lower in equity trade, and it is the 60% weighting that Eur has on the dollar index coupled with the fact that the market has run into the European close that is allowing the dollar to hold overnight lows. The market is signaling that it is not quite yet ready to get long-dollars in great numbers.
A sideways chop for equities that trade at yearly highs continued in overnight Asian and European trade, backed by commodity markets that pushed oil, gold, and silver prices higher in one 30-minute period of Asian trade. The dollar index held 78.50 support after dropping lower in an inversely correlated move that has risk being bought and Usd Treasury safety being sold.
Eur/Usd is trading around the 50-day simple moving average (SMA) as support at 1.3290 and the 100-day SMA failing as resistance at 1.3490. The pair is near the high of the year and has the 20 and 200-day SMA's acting as further support if needed. Gbp/Usd moved higher again, reaching 1.6050 before once again retreating 100 pips to trade near the high of the previous session near 1.5950. Aud/Usd trades in a similar fashion to euro with the 20-day SMA acting as resistance just above $1 parity, while the 50-day SMA is showing signs of support near 0.9915.
Usd/Cad moved higher shortly after the central bank left rates on hold at 1% as the bank noted that the pace of the global economy happened quicker than initially thought. The pair continues to trade in a very tight trading range. Usd/Chf dropped to test the 20-day SMA at 0.9575 and then returned to the opening price at 0.9642. Usd/Jpy traded below the 20-day SMA at 82.60, dropping under the low of the previous session.
Long-equity trade mixed with commodity inflation is creating a weaker Usd as risk is bought without correlated global growth and economic demand numbers to match, which is fine so long as the Fed is back-stopping equity risk with their quantitative easing program that runs through until at least May of 2011. In the mean-time, the parabolic intra-day break and reversal patterns will continue to hold equities higher and the dollar lower, and leave traders with some unique looking near and mid-term futures market charts.
The dollar index found support at current price points in November 2010, and has this week created a triple-bottom at 78.50 that ties in with bounces from support on the Dec. 13 and Dec. 31, 2010. The last time this area was breached was in September 2010 which lead to a test of 76.00 support, which was in-line with S&P500 trade making a sustained move higher from 1030 to 1230 in anticipation of the Fed's QE2 program. The moves lower on the dollar index also coincided with long moves in gold moved through 1235 to test 1440 resistance.
As the dollar index re-tests the 78.50 swing point low, instigated by moves in inversely correlated global markets, it has to be noted that over the same time equity and commodity trade has moved up in value by 15%. A 15% drop in value on the dollar would get the index to all-time lows under 70.00, while moving Eur/Usd towards tests of 1.5000, which is something that few outside of the U.S. Administration would be happy to see.
The battle over Usd valuations which are creating commodity inflation now moves into high gear, with central bankers engaged in a currency valuation fight that will get fierce and will likely test the 95% 12-month inverse correlation between equities and the Usd. Let the games begin.
Marco Hague is one of the founders and principals of The London Forex Broadsheet (commonly known as TheLFB), a global forex trader portal with headquarters in the U.S. Hague began his career with the Bank of England dealing with foreign exchange control, and he has been trading for the last three decades. He has been involved with institutional risk asset ratio analysis and the implementation and maintenance of institutional trade desks globally.