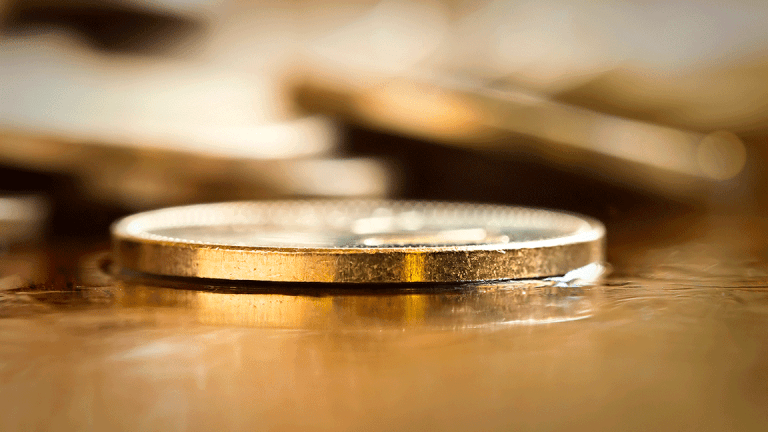 Bitcoin Rival Litecoin Has Rocketed 120% Since Bitcoin Futures Started Trading
The underdog of major cryptocurrencies has reached a new all-time high price.
It's already a good week for litecoin.
The digital currency, which has long stood in the shadow of more preeminent crypto assets such as bitcoin and ethereum, reached a fresh record price Tuesday, two days after bitcoin futures opened on Cboe.
Litecoin hovered near $340 by 4:10 p.m. EST. That's a more than 120% price rally from litecoin's closing price of $148.66 on Sunday, Dec. 10. The cryptocurrency has gained more than 75% in the last 24 hours. 
On Friday, Dec. 8, litecoin trading volume surpassed the billion benchmark for the first time since September to tally $1.5 billion in transactions in a day. By Tuesday, trading volume surged to $7.7 billion.
It seems litecoin is at least in part riding on bitcoin's coattails. Bitcoin's price rallied hard last week and into this week as the promising futures market opened for business. But litecoin has one feather in its cap that bitcoin doesn't: the currency is appreciating noticeably faster than bitcoin so far this year.
On Jan. 1, litecoin traded at $4.51 per coin. Since the start of the year, the asset has gained over 6,000% in price, according to price tracker CoinMarketCap. In the same time, bitcoin has gained about 1,500%.
Litecoin enthusiasts on CoinSpeaker said the cryptocurrency has faster transaction speeds than bitcoin and boasts more stability. While bitcoin trades at a price roughly 56 times the price of litecoin, it's hard to dispute the notion that litecoin could soon gain as much market traction as its big brother bitcoin.
What's more, litecoin and ethereum could soon have their own futures markets, according to a report citing anonymous sources in publication Finance Magnates. The unnamed insiders said bitcoin futures are serving as a test for the asset class, and both Cboe Global Markets Inc. (CBOE) - Get Cboe Global Markets Inc Report and CME Group Inc. (CME) - Get CME Group Inc. Class A Report could soon offer futures contracts on a more varying field of crypto assets.
More of What's Trending on TheStreet: