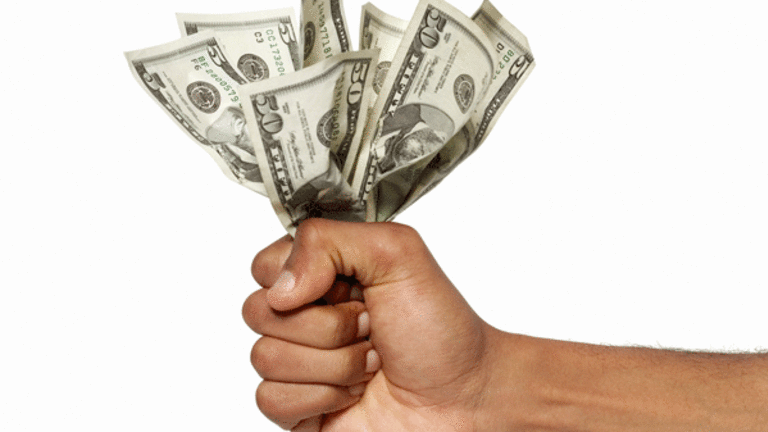 Jackson Hole Explodes on Market
Sound bite headlines from the meeting caused explosive market moves.
The trading week finished with some volatility as the
Federal Reserve
annual meeting with global central bankers at Jackson Hole created a market that did not know which way to turn on Friday.
Equities, commodities, bonds, and currencies all suffered the same fate of explosive 15 minute moves that housed 2% to 3% of price action in response to the sound-bite headlines coming from the meeting.
The real news was that most forex pairs and most global markets failed to hold above or below the previous session ranges with ease, in yet another sign that automated nigh frequency trading is ruling the exchange floors.
To sit and watch the price decimation hit in such short spans of time, and to then observe reversals that gained added momentum as they changed direction and flew past the previous break-out points was comical, if you were not sitting in a trade and going for a ride that you did not expect.
Forex Tools

Trade Plan of the Day
Currency Glossary
Trading Services

The mantra of bank early and bank often has never been so relevant as it is right now, especially when mid-term 4-hour charts do not show one main global asset class having a solid read on momentum.
The fact that weekly price ranges were not threatened in the intra-day moves, that look like an exploding volcano, also confirms the new-normal. There is no flight-to-safety, there is no buy-and-hold, and it confirms that the gladiatorial traders arena re-sets the battle lines each day as the regional exchanges open for business.
Global Outlook: U.S. GDP numbers at 08:30 ET printed at 1.6%, which was better than the expected 1.5% read, yet down from last month's 2.4%. The jump in equities showed how volatile things were set to be, as a 0.1% increase in GDP, albeit in a read that was off 0.8% on the previous month, triggered high frequency automation moves. However, that really was just the start of things to come as the upcoming Jackson Hole Explosion had ideas of it own.
Gold (1234) held 1230 support overnight with upside targets of 1242 and 1248, as crude oil trade moved WTI (73.65) sideways, up, down, and up again absorbing tests of 72.00 support or 74.40 resistance. Equity markets saw some oversold buying on the Japanese Nikkei (9010) that now has 9050 as upside resistance.
The German Dax (5950) added 50 points in 5 seconds following the U.S. GDP numbers, and dropped 120 in an hour, before adding 140 points in the subsequent hour of trade in reaction to macro-economic news headlines that will be forgotten by the close of trade.
S/P futures (1058) also made a bolt higher, moved lower, tracked sideways, and eventually broke back higher, as fair-value fighting ravaged any sense of stability the market may have offered overnight.
The initial Usd buying quickly turned to selling, back to buying, and then selling as the algorithms mopped up pending orders and stops with impunity, whilst still unable to break the dollar index (82.80) out of the previous session ranges.
Forex Movers: Usd/Jpy moved off support at 84.30 and is looking to break 85.2 on a weekly close if equity trade holds higher, having seen the trade signal take advantage of the earlier GDP-based move higher.
Aud/Usd moved through 0.8880 and is eyeing bids at 0.8975, in-line with the trade signal issued to clients today. As noted to clients overnight, both pairs look capable of moving on Friday.
Forex Shakers: Usd/Cad moved sideways ahead of the Jackson Hole nonsense, unaffected by anything happening in the global commodity market until a 140 pip candle hit the high and low of the session before finishing right back at the opening price.
Gbp/Usd absorbed U.K. GDP numbers that were better than the U.S. but were not enough to break upside resistance at 1.5550 as the pair played out its role on Friday as the elderly gent strolling along a sunny beach while others around him battled tornado storms.
Eur/Usd is breaking the daily chart SMA resistance around 1.2750 and has done well to knock out the first layer of protective stop orders in that important daily chart region. Usd/Chf looked lost as the last session of the week unfolded.
As for Monday, there will be a bit of technical and fundamental work that needs to be done on the global traded market, and some clean-up to do in regard to price action trails that look like a bowl of spaghetti.
Marco Hague is one of the founders and principals of The London Forex Broadsheet (commonly known as TheLFB), a global forex trader portal with headquarters in the U.S. Hague began his career with the Bank of England dealing with foreign exchange control, and he has been trading for the last three decades. He has been involved with institutional risk asset ratio analysis and the implementation and maintenance of institutional trade desks globally.