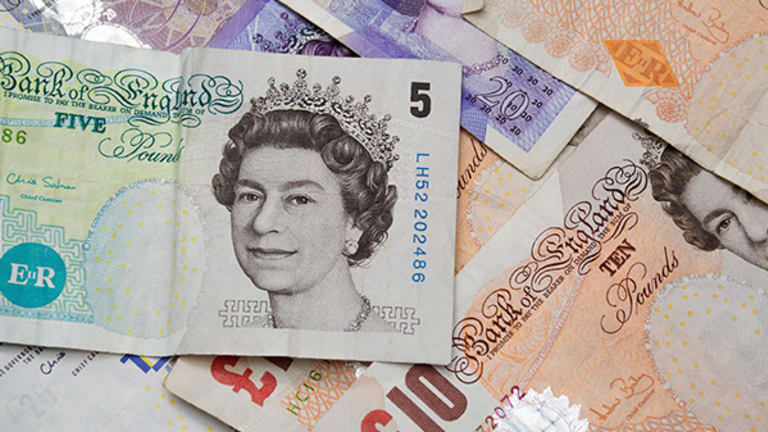 Is a Major Reversal Coming for the British Pound vs. the Australian Dollar?
Extreme price action from Brexit, is screaming a reversal for this currency pair. We still have an opportunity to buy GBP/AUD.
Extreme price action from Brexit, is screaming a reversal for this currency pair. We still have an opportunity to buy GBP/AUD.
We have a very high probability setup for a massive 2,000 pip reversal on British Pound Sterling (GBP) and the Australian Dollar (AUD), so don't count the pound as weak just yet.
While everyone else is freaking out about Brexit and how weak the GBP got, I am counting down the hours until I get to buy into GBP/AUD. Many investors are focusing solely on the fundamental aspect of the GBP and not recognizing how extreme price action is across the board.
Supply & Demand is always in effect no matter how big the news event is.
If you scroll back to any Swiss Franc (CHF) pair on January 15th, 2015, you can see how aggressive price moved with rate news.  Everyone got ruined that day by the 2,000 pip swings that happened, including the top Forex brokers.
Most retail traders bought and sold into the massive candlesticks that happened, only to realize that most of that movement retraced the next 30 days. 
I expect the exact same thing to happen with GBP pairs across the board. Price action is too extreme right now and most of the GBP pairs moved over 1,000 pips the day of Brexit.
To add to this theory, look at the picture perfect maximum extended Bullish Crab on the daily chart of GBP/AUD completing at the1.69 level.  
This is one of my favorite Harmonic Patterns (that I teach at Pips University, which I own) because it signals a very extreme form of price action. 
Let's run through a few trade setups on GBP/AUD that I absolutely love that you can apply yourself.
The first obvious pattern on the daily chart of GBP/AUD, is an expanding wedge/triangle. We have a clear support trendline and a clear resistance trendline that expands (the thick purple lines on the top & bottom).
Price is gradually working its way down to the support trendline, which looks to be right around the 1.618 Fibonacci Retracement of the X to A leg of the Bullish Crab pattern. 
I like that this zone from 1.71 to 1.69 is all in confluence with each other for a reversal, it gives us an extremely high probability of success when we have multiple zones of support. However, I prefer buying this at 1.69 and I think you should wait until then as well.
Once we buy at 1.69, put a 200 pip stop loss on (GBP/AUD). Yes, it's a big stop loss, but if you calculate your position size correctly, it still should only be a maximum of 2%-to-3% loss if our stop is hit. This size of stop is necessary because, GBP/AUD is an extremely volatile pair, especially during this Brexit announcement.
It still has a great risk to reward profile. A 2000 pip possible move with 200 pips of risk is something I will take every single time. 
We always have to have room for fluctuation when we get into these key reversal zones because, banks know most of us retail traders are watching it and they will do their best to try and take out stops.

The first take profit you can put on GBP/AUD is 1.83, which is the most recent support that was broken. It will now be turned into resistance and act as a retest signal once price works its way back up. (I have labeled my take profit zones with arrows on the chart above.)
Once you are up around 100 pips, put your stop loss at break even and if you reach the first take-profit level, put your trailing stop at +500 pips. Don't ever let a winning trade become a loser.
Take profit No. 2 is where I will fully exit the position. Don't be greedy and hold any longer.
The final picture below is where I'm hoping to get into the short after exiting the long position.
The trend is clearly bearish. However, that does notmean we can't trade potential counter-trend reversals. You can see from the thick purple line that starts at the left of the chart that goes across for multiple years making clear support, was broken. 
This trendline break has now been re-retested(highlighted with the green circle). This retest held and sank the GBP with ease.
I am looking for one more retest near about the 1.90 level before getting short.
---
This analysis was put onto a daily chart. feel free to copy it onto your own charts and email info@PipsUniversity.com with any questions.
This article is commentary by an independent contributor. Please do not take this as guranteed profit. Anything can happen in the Forex market and you can lose money at any time. Trade at your own risk.