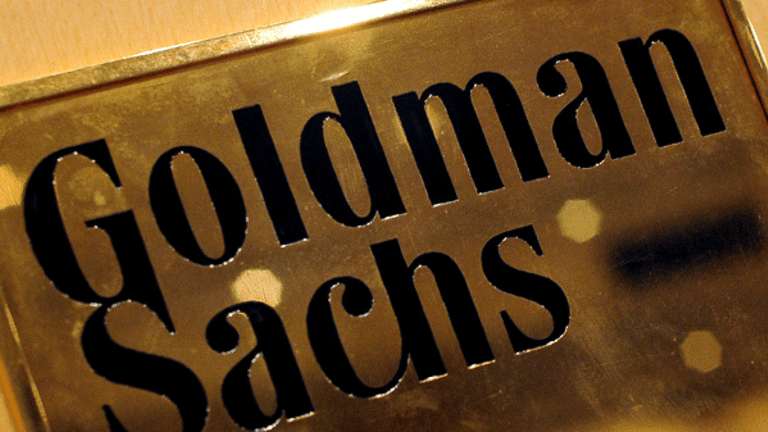 Publish date:
How the Brexit Is Already Taking Its Toll on Goldman Sachs, JPMorgan, Other Big Banks
Banks and other institutions from the U.S and further afield arguably face the greatest difficulty.
Banks and other institutions from the U.S and further afield arguably face the greatest difficulty.
The potential for disruption arising from the Brexit vote in June last year is well known but in no industry has this potential been more apparent than in financial services.
At the crux of the issue is the European financial services passport, which deems the regulatory regimes of all member states equivalent to the next and enables banks, brokers and investors to do business seamlessly across borders without the need for multiple regulatory authorizations.
The loss of this passport could mean a reduction in employment for the industry in the U.K. and jobs growth in Europe, but yet more restructuring for the banking industry.
Given the prominence of legal and regulatory sovereignty for 'leavers' in the Brexit campaign (the papers to trigger Article 50 were officially filed Wednesday, March 29), and the implications along these lines of an ongoing passporting regime, observers could be forgiven for thinking that the future of the European Union regulatory innovation is bleak.
As if not bleak enough, Prime Minister Theresa May's January statement that the U.K. "will not seek to keep one foot inside the EU and the other out" - has left a single market exit looking all but a certainty and the prospect of continued passporting rights for London even bleaker.
But the exact scale of the disruption resulting from lost passports will vary with the national and regional identities of each institution in question.
U.S. & Overseas Banks Remain the Most Challenged
Banks and other institutions from the U.S and further afield arguably face the greatest difficulty. Swiss banks also face a dilemma given the Alpine nation's position outside of the EU.
These organizations have traditionally held subsidiaries in London and used these as spring boards from which they can 'passport' into the broader European Union.
Facing the loss of passports, all are developing strategies to enable them to continue to serve clients across the continent regardless of what kind of a deal British ministers achieve in their forthcoming exit negotiations.
"We like having our businesses there...But to the extent we have to comply with obviously the Brexit rules, we'll be putting our headquarters somewhere in Continental Europe," said James Gorman, CEO at Morgan Stanley (MS) - Get Report in January.
There has been much more said by unnamed sources about what a post-Brexit London might look like but few other international lenders have revealed the details of their post-Brexit plans publicly.
"I think the answer is it's just too early to tell in terms of how this process is going to unfold...we'll contingency plan for multiple outcomes," said Henry Schwartz, CFO of Goldman Sachs Group Inc. (GS) - Get Report .
In the event that the U.K loses its financial services passport, overseas banks will face a choice between an all-out exit from the U.K. or the so called subsidiary model. Under the latter, banks would reallocate both staff and capital to a subsidiary that is already within the EU.
"There are a range of outcomes, and anyone in our shoes will try to be prepared for each one of them," said Jamie Dimon, CEO of JPMorgan Chase & Co. (JPM) - Get Report .
But What About European Banks?
European banks make up a sizeable portion of overseas institutions operating in London.
Whether headquartered in Germany, France, southern Europe or the Nordics, Europe's banks are equally as dependent on the financial services passport as their American counterparts are.
Only these companies, being headquartered inside of the EU, rely on the passport in order to operate out of the City of London. In the absence of a European passport they will face the prospect of having to apply for a U.K. banking license.
"On the Brexit, when we operate in London, we, in the vast, vast majority of cases, operate out of Deutsche Bank AG itself, so we're facing our clients and counterparties out of the German bank." said Deutsche Bank (DB) - Get Report CEO John Cryan in July.
Perhaps perversely, European banks do not face the same incentive that others do to relocate out of London, since they will still have a passport to continue operating across the European Union.
Nor are they likely to face the same reorganization costs and challenges post-Brexit. Of course this assumes that London maintains its historical openness for business and unreasonable barriers are not placed before institutions seeking a banking license.
Will It Be as Bad as They say for British Banks?
HSBC Holdings plc (HSBC) - Get Report , Barclays plc (BCS) - Get Report  and Lloyds Banking Group plc all have continental operations but, following years of post-crisis restructuring, European exposure is not what it once was for these lenders.
Special Report: This article is part of a series to accompany The Deal's The Deal Economy U.K. Event. The event examined the impact of the Brexit on European M&A and London's standing as the financial center of Europe. Click here to learn more.
HSBC, Britain and Europe's largest bank, has given the most detail of any London bank on the likely human cost of its post-Brexit plans.
"Current contingency planning suggests we may need to relocate some 1,000 roles from London to Paris progressively over the next two years, depending on how negotiations develop," said Douglas Flint, chairman of HSBC, on Wednesday.
But Barclays and Lloyds have both given over details on the likely location of their subsidiaries post-Brexit and the scale of the task ahead of them.
Barclays CEO Jes Staley told investors, in July, that the cost and complexity of addressing the Brexit challenge will be less than that faced by the lender when establishing an intermediate holding company to comply with post-crisis regulation in the U.S.
The experience of separating Barclays retail bank from its investment bank, in order to comply with U.K. ring fencing rules that come into effect in Jan 2018, has also stood the lender in good stead.
"Our starting point is one where a substantial majority of our CIB income is not reliant on passporting," said Staley.
He and CFO Tushar Morzaria have flagged Barclays' existing Irish subsidiary as the likely seat of a bulked-up European operation.
This is while Reuters reported in February that Lloyds is close to choosing Berlin as its likely base for managing the mortgage portfolios that remain in the EU.
It said the lender might turn its Berlin branch into a subsidiary, and so a separate legal entity, and then apply for a banking licence later in 2017.