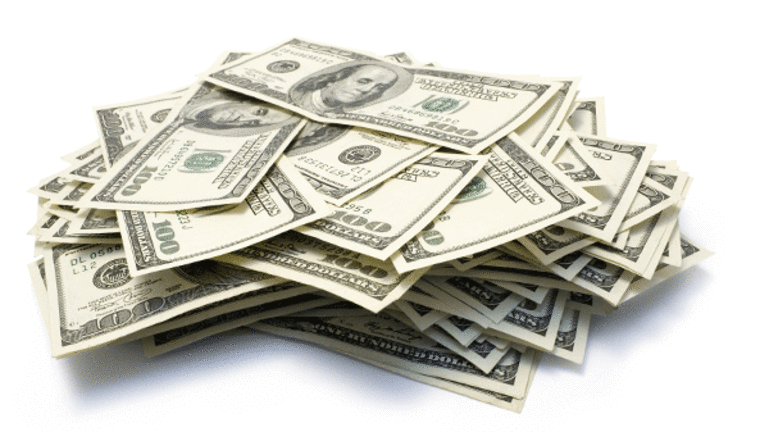 Gold, Silver Trades Appear Extended
The gold and silver boullion markets now look extended after recent advances.
The following commentary comes from an independent investor or market observer as part of TheStreet's guest contributor program, which is separate from the company's news coverage.
NEW YORK (
) -- Precious metal trade held the higher ground during today's early trading session, with the recent move lower in silver bullion that triggered a short signal from 45.90 that completed its cycle at 44.90, having now reversed an overall 10% drop that was regained as a consequence of the inaugural FOMC press conference.
The burst of energy that hit the precious metal markets was also about gold bullion and its push up to test 1530 resistance. Both gold and silver bullion markets now look extended, with any new positions only now being considered once a test of support has been seen again, and the resolve of those willing to buy the dip can be examined.
The one commodity that did not show excessive strength in the post-Bernanke press conference was WTI crude oil. Having absorbed a five-day sideways chop that has encountered major resistance at 114.00, and support around 110.50, the path of least resistance looks to be a drop from 112.20, targeting 111.35 initially. If next week's US oil inventories come in as strong as seen last Wednesday, the short targets on WTI will be 109.50.
For those traders not willing to risk taking delivery of a futures contract barrel of oil, or for those unwilling to be restricted by the US0 exchange traded fund 9:30 AM to 4 PM hours of trade, an alternative play would be a short an Aud/Usd Forex trade. As oil prices reverse, the correlated move in global markets is to be long the US dollar.
With the Australian dollar maintaining a strong correlation over the last 18 months with crude oil trade, it is very likely that a move lower in WTI would be replicated in a move from 1.0860 that targets 1.0780 on Aud/Usd. The margin requirement for one mini lot of Aud /Usd trade would be around $1,100, with each pip of movement subsequently worth $1.
Any short plays on the Australian dollar are against a very strong long trend, but it would seem that the pair is currently priced to perfection in regard to forward economic expansion and interest rate moves from the reserve bank of Australia. A contrarian trade against the trend does need to be implemented with reduced exposure and near-term targets that bank early and often.
Marco Hague is one of the founders and principals of The London Forex Broadsheet (commonly known as TheLFB), a global forex trader portal with headquarters in the U.S. Hague began his career with the Bank of England dealing with foreign exchange control, and he has been trading for the last three decades. He has been involved with institutional risk asset ratio analysis and the implementation and maintenance of institutional trade desks globally.