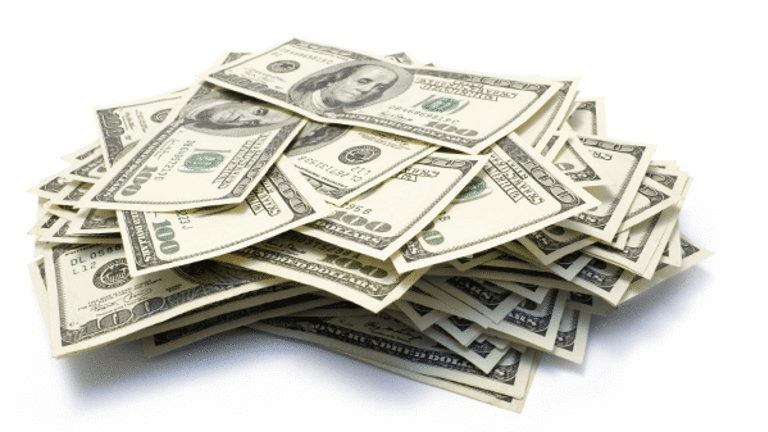 Forex Action Muted as New Year's Revelry Kicks in Early
The dollar is making minimal moves on the final trading day of Y2K.
At the very end of a year full of excitement, high hopes and larger letdowns, today has been "kinda quiet" in the currency markets, according to Lisa Finstrom, senior currency analyst at
Salomon Smith Barney
.
The dollar is mixed in subdued trading, while again the significant news is "the yen remaining pressured against the dollar, and on the crosses," said Finstrom. The yen has been losing value recently due to concerns about the ailing Japanese economy.
For the fourth consecutive day, the yen has hit new 16-month lows versus the dollar and ten-month lows versus the euro. The dollar/yen cross was recently trading at 114.94, up from 114.51 at yesterday's close. The euro/yen cross also continues to rise today, recently at 106.79 from its last close of 106.41.
"The Europeans are pretty quiet," Finstrom said regarding motion in euro/dollar trading today. Most recently, the dollar was losing value just marginally to the euro, as the euro was trading for $0.9297, up from its last close of $0.9294.
The euro has recently been picking up most of the yen's lost value. Finstrom sees, "an improved outlook for the Europeans," in the coming year, adding that she is "looking for a sustained gain in the euro."
The dollar is mixed in movement against other world currencies. The British pound is weakening against the dollar, trading at $1.4880, down from $1.4932 yesterday.
The Canadian dollar hit new two-month highs versus the dollar earlier this morning. Finstrom attributes the recent gain in the Canadian currency to "some fund activity buying Canadian dollars in the last couple of days." The U.S. currency was most recently trading for C$1.4970, down from C$1.4999 at yesterday's close.
The U.S. currency is slipping just barely against the Australian dollar today, as the Aussie buck was at $0.5543, up from yesterday's close of $0.5539.
Next week? Next year? With broadening disparities in economic growth, it is difficult to predict. "It will be very interesting to see how much of a slowdown we'll see in the U.S. -- it might be a bit sharper than people believe," Finstrom opined.