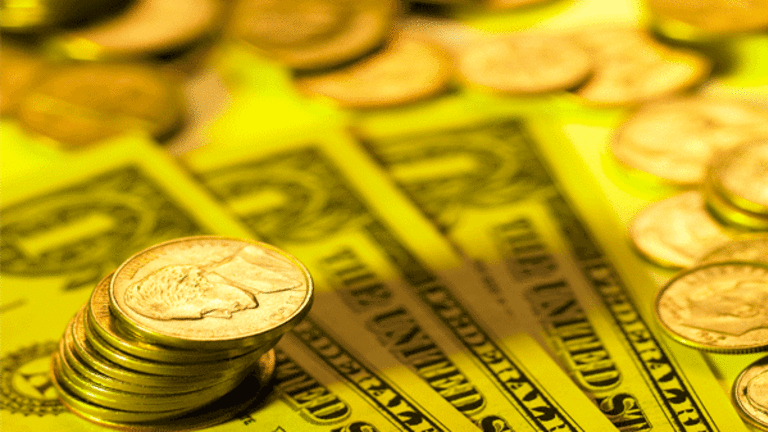 Europe's Malaise Won't Muck Up U.S. Recovery
It remains unlikely that Europe's malaise will drag the US economy down according to Vanguard chief economist Joseph Davis.
NEW YORK (TheStreet) -- It's worrying that ECB President Mario Draghi has taken this long to follow the Federal Reserve's bond-buying footsteps, yet it remains unlikely that Europe's malaise will drag the U.S. economy down, said Vanguard chief economist Joseph Davis.
"Unless we see a global contagion and the eurozone break-up -- something we do not expect -- then the most likely scenario is the U.S. economy helping Europe going forward," said Davis.
Draghi announced on Thursday that the European Central Bank will launch an asset-backed securities purchase program, as well as begin buying covered bonds in October to help boost liquidity in the financial markets and stimulate lending. His statement came after the ECB cut its benchmark interest rate to 0.05% from 0.15% and deposit rate to -0.2% from -0.1%.
Draghi signaled the possibility he would be taking stronger action to combat deflationary risks in the slowing eurozone economy during a speech in Jackson Hole, Wyo. last month. In a press conference following his move this morning, Draghi described his proposal as "mid-road" in the face of some ECB Governing Council members pushing for additional action.
Draghi's moves come a month after the eurozone reported a flat GDP in the second quarter of 2014. Germany, Europe's largest economy and traditional growth engine, saw its GDP shrink 0.2% in the second quarter after growing 0.7% in the first quarter. Italy fell the same amount as Germany in the April-to-June period, pushing the country back into recession. France's GDP was unchanged for the second quarter in a row, spoiling hopes of a modest return to growth.
Meanwhile, GDP in the United States increased at an annual rate of 4.2% in the second quarter of 2014, a massive turnaround from a 2.1% drop in Q1.
The European currency did respond to Draghi's actions this morning, falling over 1.5% to $1.29 in today's trading. That's down from $1.39 in May, but still not enough to shock the eurozone back to life on its own, according to Davis.
"The euro would have to fall dramatically lower to $1.10 or $1.15 to see a surge in growth," said Davis. "Modest growth is something to hope for right now."
Davis does not believe Draghi's version of QE will ultimately be as successful as that of his American central bank counterparts. Nevertheless, he applauds the move as better late then never, saying "the biggest fight the ECB has on its hands is to increase inflationary expectations."
He adds that Draghi has more ammunition at his disposal to shock the economy back to life than what is potentially feared. Although the asset-backed securities market is currently small in Europe, Draghi's ECB can still purchase sovereign debt from EU member countries that have demonstrated the political will to stick together through crisis.
Disclosure: TheStreet's editorial policy prohibits staff editors and reporters from holding positions in any individual stocks.