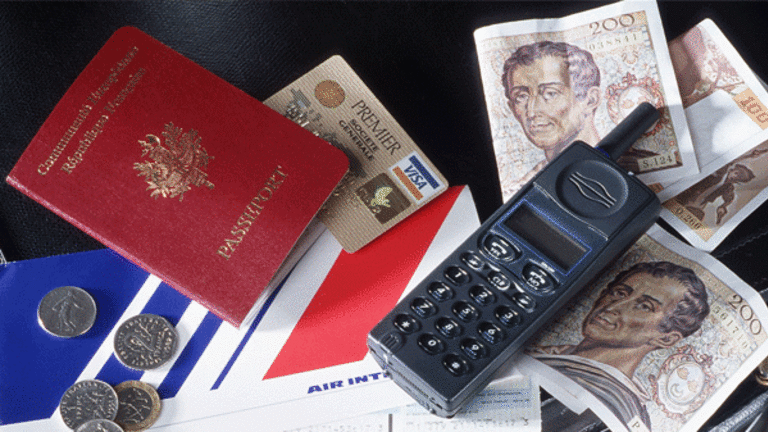 Euro Falls as Rate Cut Leads to Questions About ECB's Credibility
The European currency loses ground against both the dollar and the yen, as initial rally fades.
The European currency loses ground against both the dollar and the yen, as initial rally fades.
Yesterday's
surprise rate cut by the
European Central Bank
continued to hurt the euro today as the initial rally faded and the looming doubts about the currency build.
The rate cut -- the first by the ECB in two years -- was truly unexpected. Recent remarks by members of the ECB had investors believing that a rate cut wasn't a possibility. The hopes that a rate cut would stimulate economic growth led to an immediate, and short-lived, euro rally. But the possibility that Europe's economic situation may be worse than expected, or that the ECB's actions were too little, too late, took the euro down to fresh three-week lows for the second consecutive day.
The euro fell to $0.8763 recently, down from yesterday's close of $0.8812. The euro peaked slightly above 89 cents in the immediate wake of the rate cut.
The ECB has been criticized lately by other central banks, as well as the
International Monetary Fund
, for not cutting rates, but the group claimed yesterday that the decision wasn't based on any outside pressure. Still, the ECB now finds itself "criticized on grounds that
the rate cut is too little to prevent a further slowing of the regional economy and too much given the current inflation picture," wrote Marc Chandler in today's
Mellon Financial's
Global FX News and Views
.
The euro fell even harder against the yen today, hitting one-month lows, despite the Japanese government's diminishing views for that nation's economy. The euro traded most recently for 106.89 yen per euro, down sharply from yesterday's closing price of 108.01 yen.
The dollar also dropped against the yen this morning, after creeping up on Japan's currency for the past few days, dropping to 121.92 yen per dollar. The dollar closed trading yesterday at 122.67 yen per dollar.
The British pound fell slightly against the dollar, trading most recently for $1.4181, below Thursday's closing price of $1.4218. The U.S. dollar also gained slightly against the Canadian currency, recently moving up to C$1.5459 from C$1.5426 at last close.
The Australian dollar was barely changed against the U.S. dollar of late, trading for $0.5237, after having closed trading yesterday at $0.5234.
Back to top