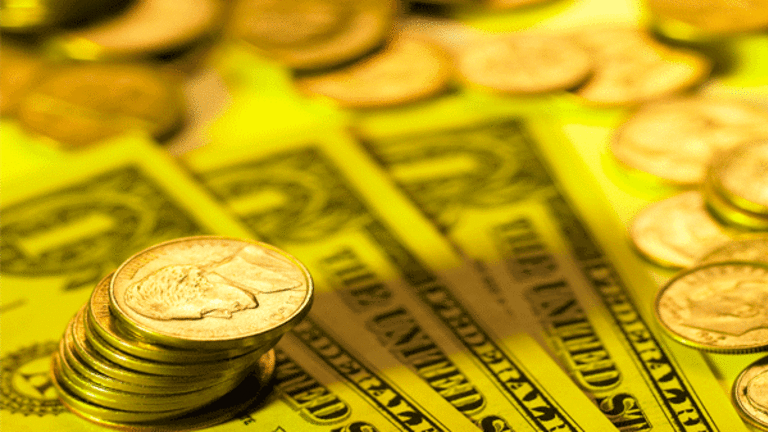 EUR-USD: Momentum Remains to the Upside
The euro still has upward momentum vs. the dollar, but it faces a key test at the 1.5000 psychological level.
By Mohammed Isah of fxtechstrategy.com
A second week of gains saw the euro/dollar pair wipe out its corrective losses and break through 1.4844 to print a new high of 1.4968, its highest level since Sept. 22, 2008. The challenge now is how the euro reacts as it approaches the important psychological level of 1.5000.
We believe this should pose a threat at first (as evidenced by its Friday price failure at 1.4968), which could trigger another correction. However, if the pair does manage to break through 1.5000, we could witness a run on the 1.5082 level, the Aug. 10, 2008 high, and then the 1.5283 level, the May 4, 2008 low. The weekly RSI is bullish and trending higher, suggesting further upside.
Conversely, if the pair's price failure at the 1.4968 level builds more downside strength next week, risk should shape up toward the 1.4843/42 level, its Sept. 23, 2009 high/Oct. 15, 2009 low. That level is expected to fence off the bears and turn the pair back up, but if it fails to hold, the pair could see further declines toward its Oct. 12, 2009 low of 1.4672. A violation of that level would then pave the way for further downside pressure toward 1.4479, the Oct. 2 2009 low, and then its MT rising trendline, which is currently at 1.4432. On the whole, the euro retains its broader medium-term uptrend but faces the risk of a correction as it approaches the psychological level of 1.5000.
to see a larger version of the preceding chart.
Mohammed Isah is a technical strategist and head of research at FXTechstrategy.com, a technical-research Web site. He has been trading and analyzing the foreign exchange market for the past seven years. He formerly traded stocks before crossing over to the forex market, where he worked for FXInstructor LLC as a technical analyst and head of research before joining FXTechstrategy.com. He has written extensively on the forex market and technical analysis and his articles have been featured in The Technical Analyst Magazine, The Forex Journal Magazine, The International Business Times and FXstreet.com. At FXTechstrategy.com, he writes daily, weekly and long-term technical commentaries on currencies and commodities, which are offered to its clients. He provides full coverage of the forex market with specific focus on G10 currencies as well as the commodities markets, with focus on five key commodities.