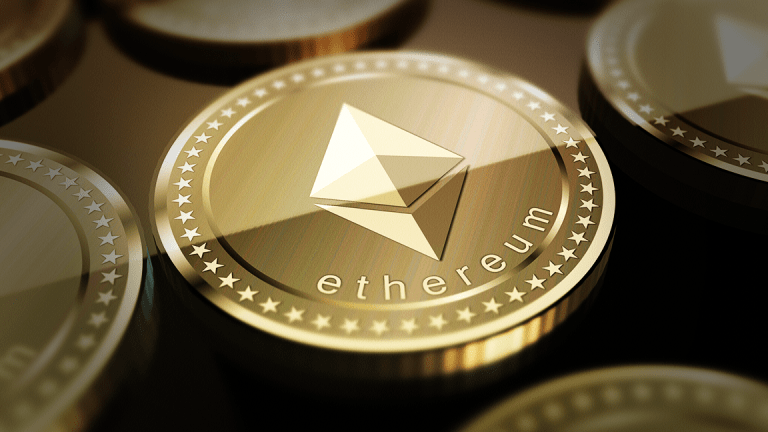 Ethereum Hard Fork Completes, Pushes Ether Price Up
On Monday at 1:22 a.m., Ethereum went through a hard fork, which pushed the price of ether to a high of $348.
On Monday at 1:22 a.m., Ethereum went through a hard fork, which pushed the price of ether to a high of $348.
In simpler terms, Ethereum has officially upgraded its current platform, which created what is called a hard fork. 
Ethereum is the second largest cryptocurrency after Bitcoin with a market cap of $32.2 billion and is currently trading at $339. In the run up to the hard fork, the price per dollar of ether fluctuated and peaking at $348, according to CoinDesk. 
There is no doubt the appetite for ether is increasing. The team behind the first Bitcoin exchange traded notes (ETNs) Nasdaq Stockholm have also launched ether ETNs.  
The main feature which distinguishes Ethereum from Bitcoin is the technology behind Ether, the unit of cryptocurrency used on the Ethereum blockchain. As well, Ethereum relies on ledger technology, a decentralized type of database that's spread across multiple sites, regions and participants. There are currently two different types of Ether: Ethereum and Ethereum Classic.
Bitcoin Hard Fork Coming in November, But It's Not Like Ethereum's
Bitcoin is also currently trading at an all-time high, and there is another contentious hard fork coming up. The exact dates and time are yet to be confirmed by developers.
Crypto commentator Angel Versetti, the CEO of ambrosus.com explains there is a difference between an Ethereum and Bitcoin hard fork.
"Firstly, there is no infighting within the Ethereum community as it seems the whole ecosystem supports the upcoming upgrade," Versetti said. "Secondly, there is no birth to Ether Cash or anything similar expected from this hard fork, ensuring that there is no fraction of value of Ethereum brand and ecosystem."
But though there may not have been the inviting seen with Bitcoin's hard fork, it was not all smooth sailing for the Ethereum hard fork. On the way, Ethereum had experienced a few problems, explained Cyrus Younessi, digital currencies analyst based in Chicago.
"Unfortunately, despite months and months of testing, there have been a few hiccups," Younessi said. "After the new consensus-rule clients were released several days ago -- which was already cutting it a bit close -- a new testing suite developed recently found a few obscure bugs." 
The consensus bugs were found in parity, which is the name of a third-party client that is popular with Ethereum investors and run by Ethereum co-founder Gavin Wood. In addition, one DoS bug was found in Geth, the main Ethereum foundation for the implementation of the cryptocurrency.
He explains the consensus bugs are serious, but DoS bugs bad but not as much. There were also some rumblings about postponing the Ethereum hard fork but ultimately decided against it because trying to revert so late could also be dangerous. 
"No one in the Ethereum community was pleased about this, and in fact several weeks ago they had already started discussions on a more professional upgrade mechanism to avoid the problems that just occurred," said Younessi. W"hile Ethereum is generally,derogatorily  considered a 'move fast and break things' technology, this particular hiccup has caused many senior developers to push for an overhaul. The community -- and price -- seems undeterred and maintains excitement for tomorrow's hard fork."
Now the Ethereum hard fork is over, all eyes will be back on the November hard fork of Bitcoin, the No. 1 cryptocurrency.
Don't miss these top stories on TheStreet: