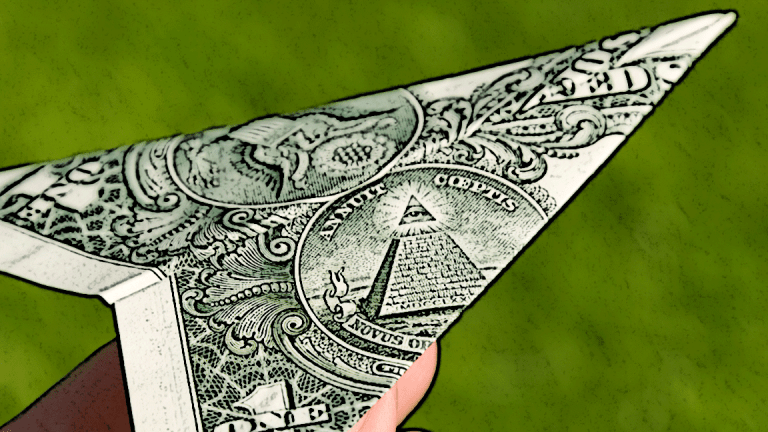 Publish date:
U.S. Dollar Treads Water as Geopolitical Concerns Weigh on Investor Sentiment
The dollar index looks to regain some ground after slipping Monday.
The dollar index looks to regain some ground after slipping Monday.
Wall Street largely appeared to shrug off the threat of instability in the Middle East on Monday as U.S. stocks registered strong gains by the closing bell. In premarket trading Tuesday, April 17, futures pointed to a strong open, too.
But the U.S. dollar didn't keep pace with equities. On Monday, April 16, the dollar index fell 0.42% to 89.43, its largest single-day percentage decline since March 26. Monday's retreat snapped a two-session winning run for the index, which weighs the greenback against a basket of six other currencies.
In early morning action on Tuesday, the dollar index looked to regain some lost ground, up 0.04% to 89.46. In the 11 trading sessions that have come and gone in April, the dollar index has been lower for seven of them. The index has declined about 1% in the last month and is down about 10% for the last year.
Traders appeared to have labeled this weekend's airstrikes in Syria by U.S., British and French forces an isolated event. But the worsening relationship between the U.S. and both China and Russia has weighed on investor optimism.
President Donald Trump on Monday morning tweeted that Russia and China are engaging in a "currency devaluation game."
While a weaker dollar may present some concern domestically, it can offer a boost to multinational corporations that earn a large portion of their profits overseas. Stronger overseas profit margins could mean solid returns for companies that do a significant amount of business overseas but retain a large portion of production in the U.S., including Procter & Gamble Co. (PG) - Get Report , McDonald's Corp. (MCD) - Get Report and Action Alerts PLUS holding PepsiCo Inc. (PEP) - Get Report .