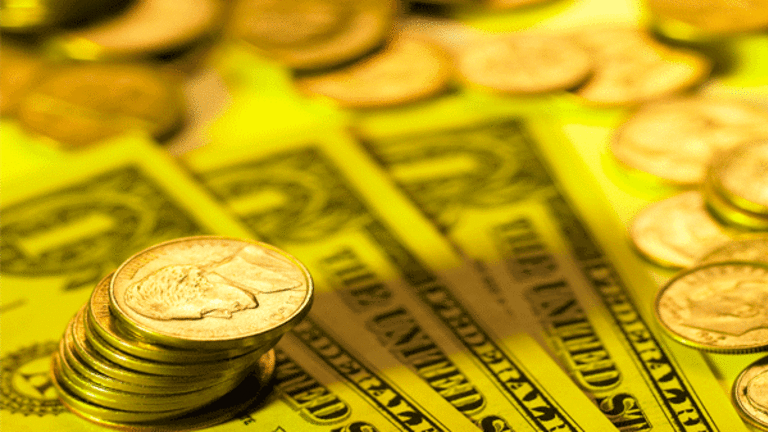 Dollar Remains Soft After Greenspan's Comments on U.S. Economy
The dollar remained soft following yesterday's comments by
Fed Chairman
Alan Greenspan. The tone of the speech has generally been seen as less hawkish than expected and raised greater doubts that the Fed will raise interest rates when it next meets at the end of August.
After rallying about 1% yesterday, the euro added to its gains and is opening this morning at $0.9355.
"It's just in reaction to the speech," said Jane Foley of
Barclays Capital
in London. "Sentiment toward the euro is still quite negative," she said.
The market's sense that euro zone inflation is above target was reinforced this morning by data from a major German state. Preliminary data for Bavaria shows
CPI
in July was up 0.5%, slightly better than June's 0.6%.
Although there is now less overall expectation of a near-term rate rise in the U.S., Foley still believes the Fed will announce an increase. "We don't mind being in the minority. We're still going for a Fed rate rise in August, as we expect consumption data to be quite strong," she said.
GDP figures will be released next Friday.
The yen gave ground overnight and is opening 1% lower at 108.40.
The forex market is still not convinced the Japanese economy is improving, and these concerns are being fueled by the lackluster performance of the Japanese stock market. The decision of the
Bank of Japan
not to move away from the zero-interest-rate policy is also seen as a sign the authorities are not confidant about the economy's recovery.
The euro moved higher against the yen and is opening at 101.40 after last night's close at 100.35 yen.
Dollar/Swiss franc is also softer and is opening around 1.6580. The euro/Swiss franc rate is steady at 1.5505.
The pound continued its rally and is opening at 1.5130. Euro/sterling has remained steady around 61.80 pence.
GDP
for the second quarter in the U.K. was up 0.9%, for a 3.1% year-on-year increase.
The Canadian dollar, which underperformed in yesterday's dollar selloff, has started strong today. The Canadian unit is opening at C$1.4715, about 20 basis points better than yesterday's close.
The Australian dollar moved up 50 basis points to $0.5870, moving well away from its lows earlier in the week. The New Zealand dollar is firmer at $0.4645.
The South African rand opened solidly firmer at 6.89, boosted by hopes of capital inflows.
In European trading, the Polish zloty is firmer at 4.28 per dollar as traders become more optimistic over the economic outlook.
The Mexican peso is steady at 9.34.
The Indonesian rupiah is a little lower at 8,920.
Back to top