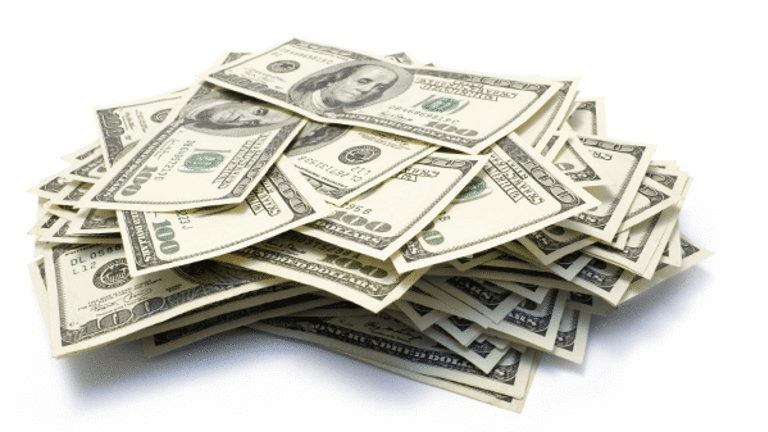 Dollar Mixed After Data Parade
The euro rises to $1.3709, up from $1.3659 late Wednesday.
The greenback was mixed against the major currencies Thursday as traders tried to make sense of the varied economic data pouring in.
One euro was buying $1.3709, up from $1.3659 late Wednesday. A pound was selling for $2.0256, down from $2.029 a day earlier. The dollar was trading for 115.39 yen, slightly up from 115.22 yen previously.
The Institute for Supply Management said its services index remained flat at 55.8 in August, besting the consensus forecast of a decline for the indicator. The index measures the relative strength of the nonfactory part of the economy, with a figure over 50 pointing to an expansion.
Separately, new data from the Labor Department showed a larger-than-expected drop in new claims for unemployment insurance.
Ezechiel Copic, a currency analyst at IDEAglobal in New York, said the ISM figures showed contracting employment within the services sector to the worst level since 2002, when the economy was recovering from a recession.
"The figures will likely have economists lowering their estimates of
all-important payroll figures due to be released Friday," he says. "It adds to expectations that the
Federal Reserve will cut rates Sept. 18."
The prospect of a rate cut in the U.S. hurts the dollar because the move would make the greenback less attractive to yield-seeking foreign-exchange investors relative to the returns they could get from holding other major currencies.
The exchange-traded funds tracking the prices of major currencies were moving in line with the spot-market action. The
CurrencyShares British Pound Sterling Trust
(FXB) - Get Free Report
was off 0.1%, and the
CurrencyShares Euro Trust
(FXE) - Get Free Report
was ahead by about 0.3%.
The
CurrencyShares Japanese Yen Trust
(FXY) - Get Free Report
was little changed.